Design
AIA NY webinar: Small and Tiny House Movement, 1995 – Now
Join the American Institute of Architects New York chapter for an online webinar May 5, at 6pm EST, on the history of the Tiny House Movement.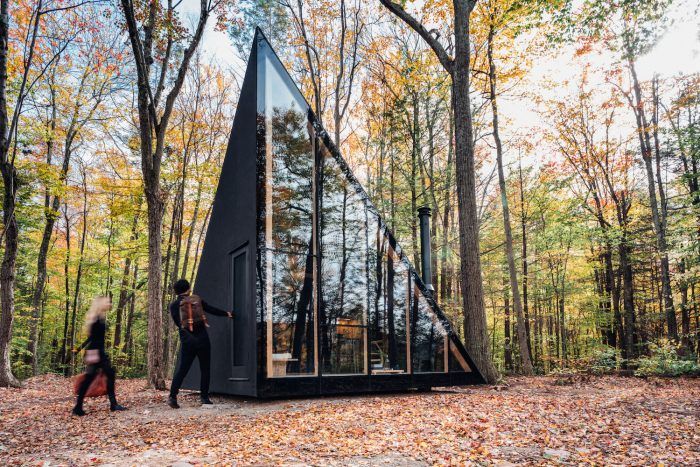 AIA New York has invited architects, researchers, and journalists to explore the history, design, and metrics of a specific area of home-building that seems to offer great opportunities to reduce the impact of new home construction on the environment, while enticing a younger generation to switch from renting to owning their own home, and an older generation of empty nesters to consider purchasing a new home: The Tiny House.
The Small and Tiny House Movement describes the design and construction of newly built homes that are have footprints under 450 square feet, often with additional square footage in lofts, upper levels, and lower levels to make room for one, two, or three bedrooms.
In this panel discussion, seven experts will explore:
The origins of home design that led the way to provide compact homes that have proven to be remarkably popular on online lifestyle sites, such as Instagram, Pinterest, and Apartment Therapy
The cost, sale price, and return on the investment for homebuilders and homeowners for developing tiny houses
The challenges of overcoming code and HOA requirements for smaller sized homes, such as minimum—not-tiny, not-even-small—square footage requirements
The prefabrication techniques and high-performance technologies that can be more easily or less easily integrated into homes with small footprints
The ingenuity required to build homes that are so small without compromising on the amenities that modern families expect in a new home.
The results of the panel discussion will allow architects, researchers, and writers to share their knowledge and experiences with architects, homeowners, homebuilders, and community representatives around the country with the goal of delivering a more affordable, sustainable, and pragmatic option in the new home marketplace for younger generations and empty nesters who are not willing, or able, to buy a big house."
Tuesday, May 5, 6pm – 7:30pm
AIA NY Member: Free
General Public: $10
Student with Valid ID: Free