Sea Ranch Open Plan
The owners of this 1600-sq.-ft. house in Sonoma County, Calif. selected the site based on its double view: meadow and ocean in front, woods in back.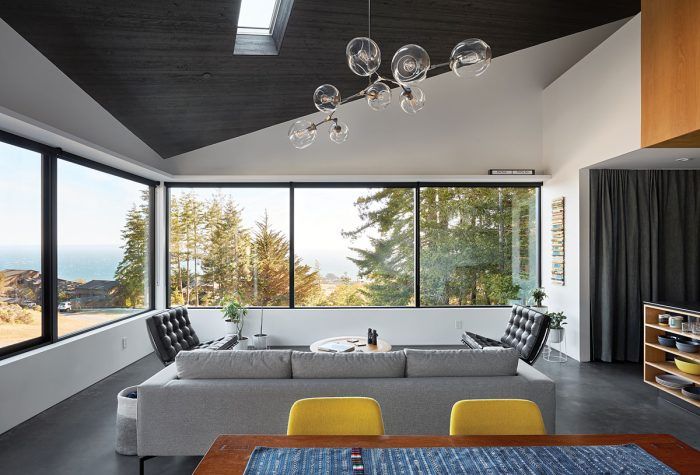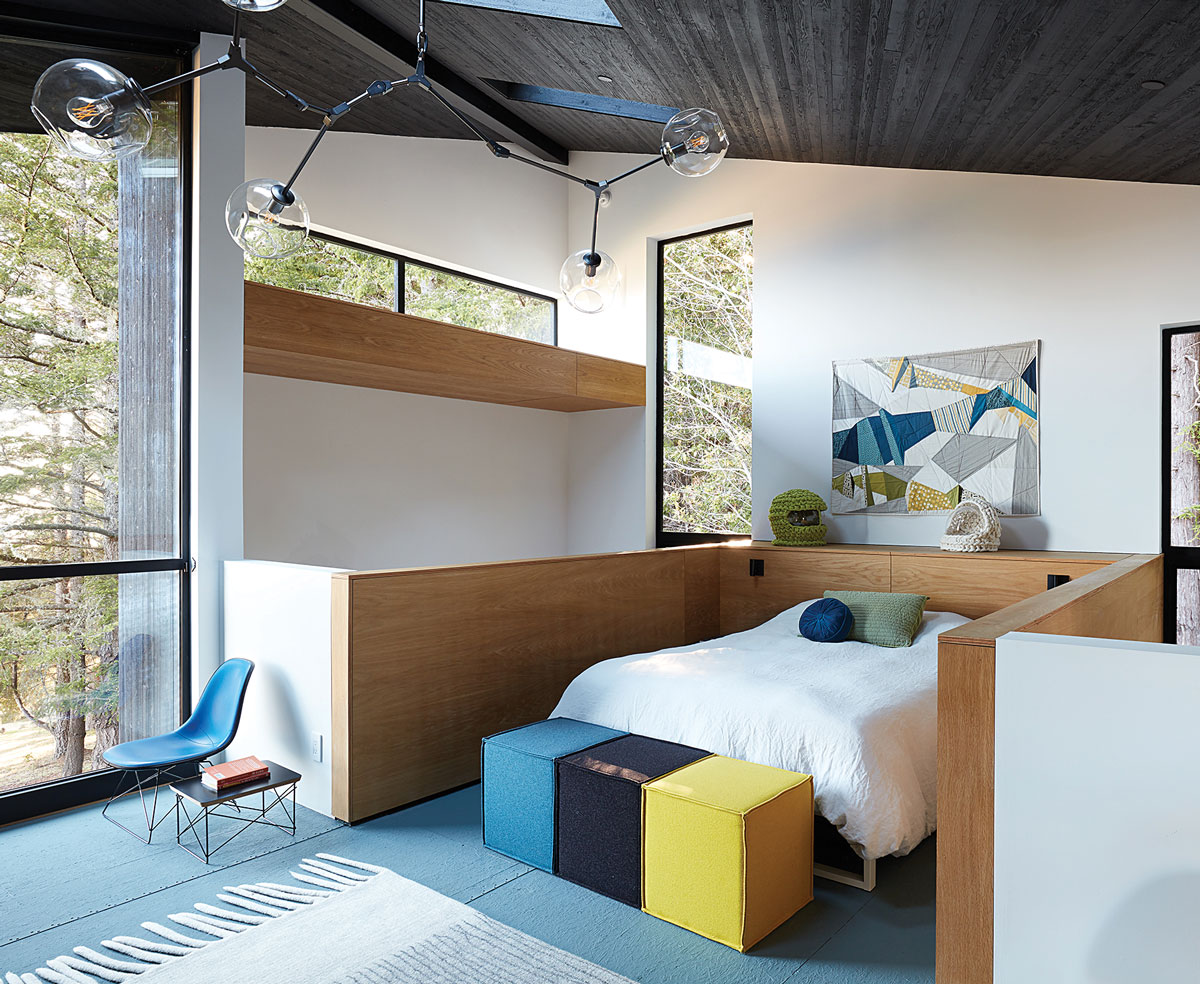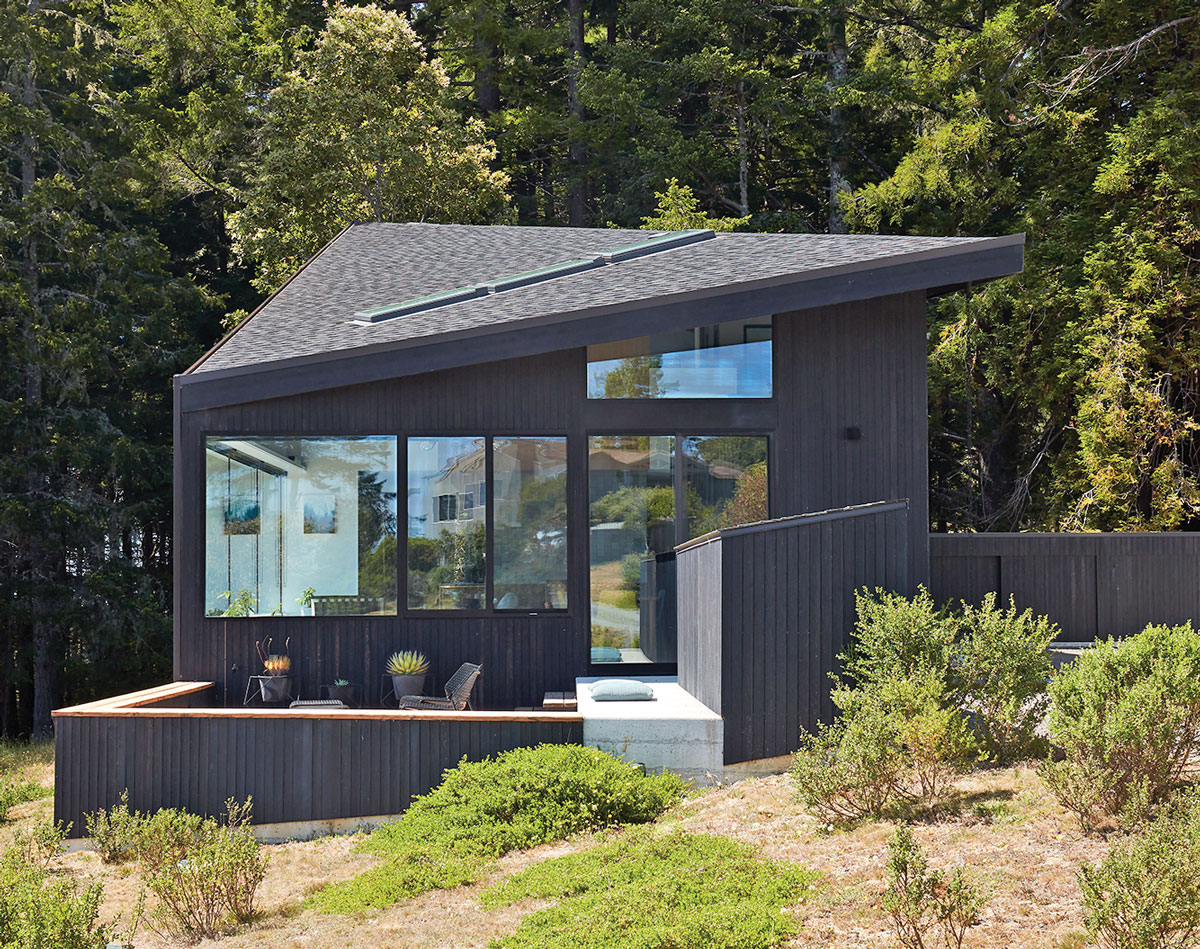 Sea Ranch, developed in the 1960s, is an internationally known planned community in Sonoma County, Calif., where homes and amenities are informed by nature and the environment. This "dwelling lightly on the landscape" philosophy appealed to a husband-and-wife architect couple living in San Francisco.
The house they designed for themselves is a 1600-sq.-ft. building on a half-acre lot they selected for its double views—the front open to the meadows and looking out to the ocean; the back within and shaded by trees. Essentially rectangular in shape with dark-stained siding, the house rises upward with a diagonal roofline toward the back, where it blends with pines and redwoods, mimicking their verticality.
Inside, the plan is completely open, with doors only on the two half-baths and the shower room and a series of curtain systems dividing the rest of the flex spaces. Wrapping the kitchen around a central core allows for unobstructed views of the ocean and forest throughout most of the house. A multipurpose area behind the kitchen has a pull-down bed for occasional guests, flanked by the couple's separate studios.
Upstairs is a suspended loft that acts as the owner bedroom. Simple finish materials, seminal to the Sea Ranch philosophy, include cement floors, repurposed teak shelving, and Ikea kitchen cabinets customized with white oak shelving and black waxed-steel counters. Though appropriately modest in size, as envisioned by the community's founders, the house is an absolute reflection of the homeowners' lifestyle and vision.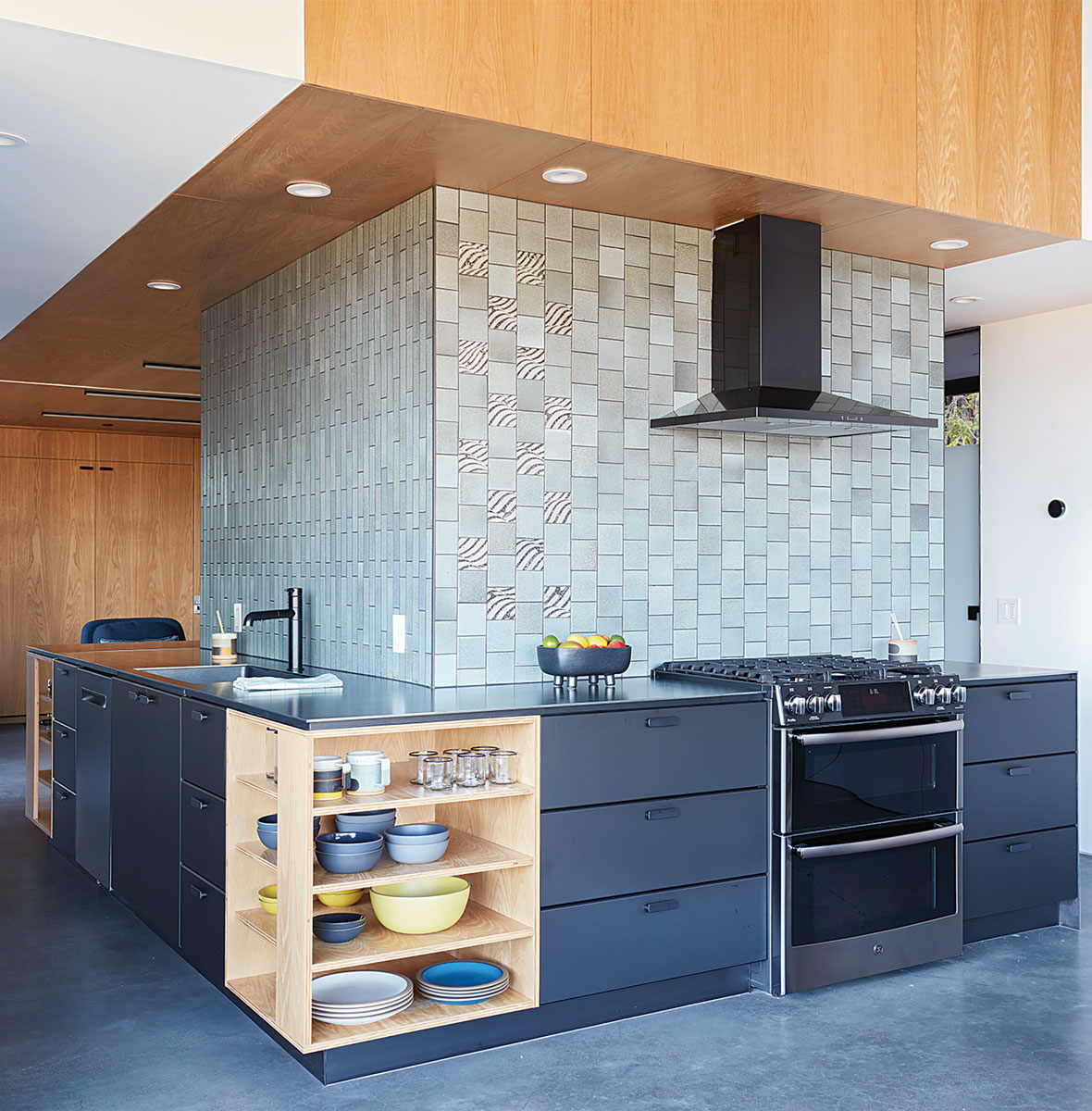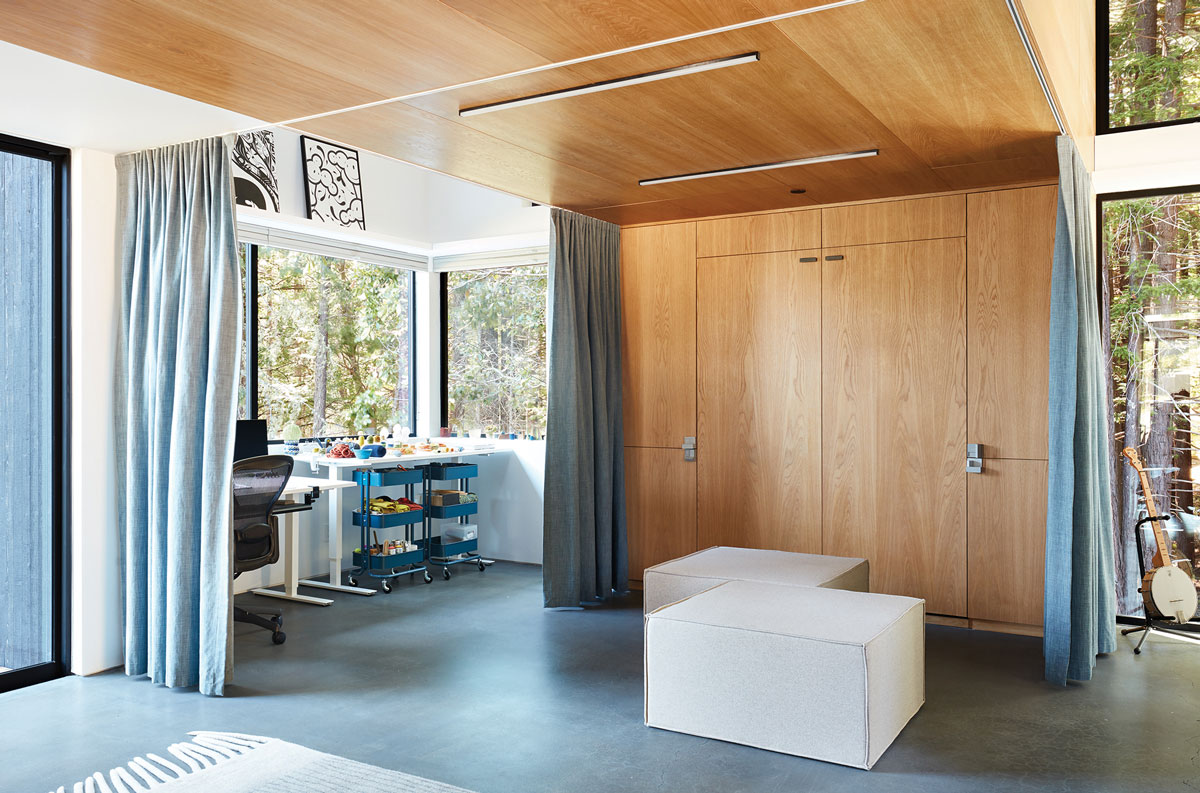 Architect Geoff Campen, Klopf Architecture, klopfarchitecture.com; and Diana Ruiz, Allure Architecture, archallure.com
Builder Empire Contracting
Location Sonoma County, Calif.
Photos Mariko Reed
Fine Homebuilding #319
---
RELATED STORIES