How to Make Acute Cuts With a Miter Saw
One way to cut an angle beyond the capability of your compound miter saw is to use a 90-degree jig. Here's how to make one.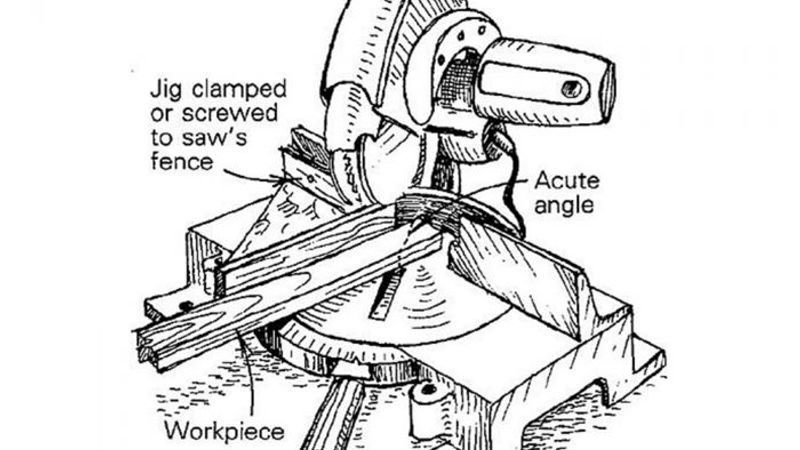 The video above was inspired by this smart reader-submitted tip from Issue 55 of Fine Homebuilding magazine:
A couple of years ago I was doing some trim with my friend Marcos Bradley. He was running base around a series of odd angles—angles he couldn't readily cut with his chop saw. After some thought, he assembled a jig similar to the one shown in the drawing.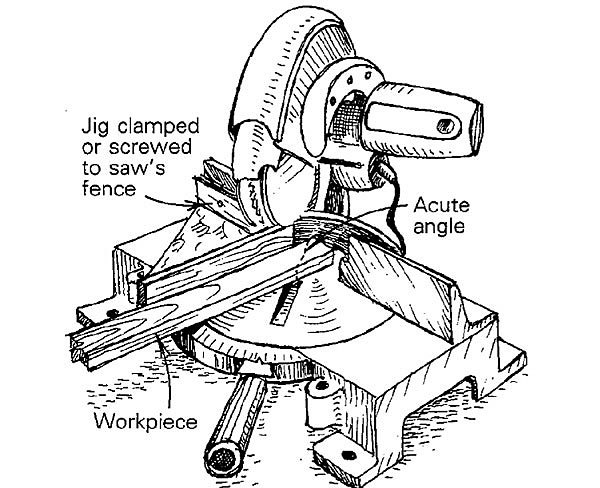 Use clamps or screws to secure one of the jig's fences to the saw's fence. Clamp the workpiece to the jig (block under the far end of long pieces) and you're all set to cut accurate acute angles.
—M. Felix Marti, Monroe, OR
Edited and illustrated by Charles Miller
From Fine Homebuilding #55