Home and Barn: A Natural Build
The team at New Frameworks employs building materials and methods meant to keep the carbon footprint of this country home in check.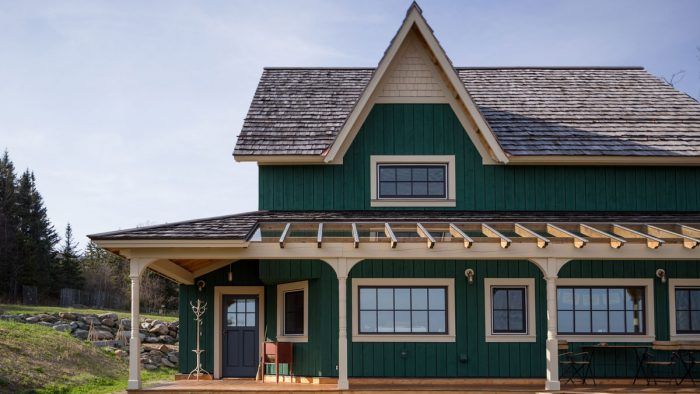 This project by Vermont-based New Frameworks Natural Design/Build is yet another of the worker-owned cooperative's carbon-conscious builds. The company is committed to the use of natural materials and ecologically sound building practices, as evidenced in the timber-frame home and barn. Locally sourced, non-toxic products with low embodied carbon feature throughout. They include all-borate cellulose insulation, lime-casein interior paint, and reclaimed fixtures and other salvaged materials.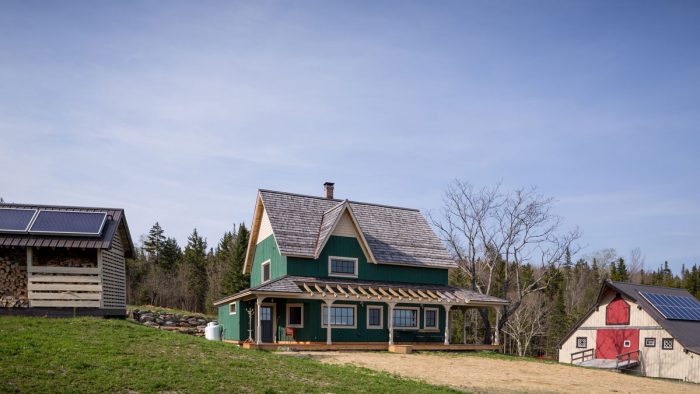 As an off-grid home, 100% of the building's electricity is provided by photovoltaic panels on the barn and woodshed, and a propane generator and battery storage provide backup. Two shallow springs—pressurized by a small jet pump to minimize energy consumption—deliver water to a buried cistern, which will supply ample water during prolonged periods of drought.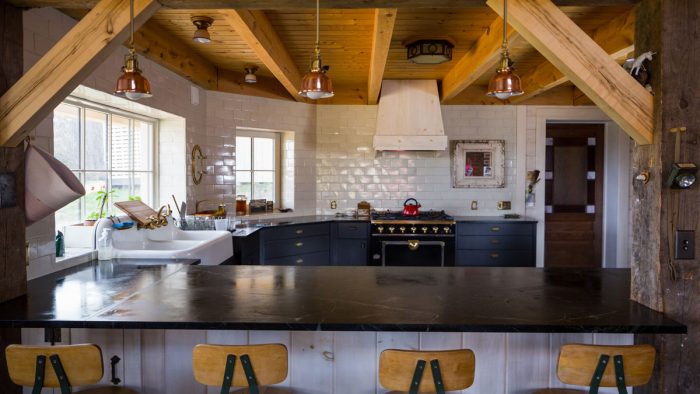 To create a foam-free structure, mineral-board insulation was used for nonstructural sub-slab and slab-edge insulation, which at the time, was a radical departure from convention. (These days, New Frameworks is apt to use Glavel for that application.) To avoid XPS insulation, which comes with a big carbon penalty, they spec'd high-density EPS beneath the footings. The "low-tech" enclosure was built with locally milled wood used for the framing, siding, and paneling. New Frameworks employs a number of techniques when working with rough-cut green wood—something they do regularly. Using mortise-and-tenon joinery for the timber framing, for instance, ensures the joints will tighten as the framing dries; it also follows a layout that accounts for dimensional and planar variations in the material. In this case, the wood was pre-planed to allow for easy finishing where exposed.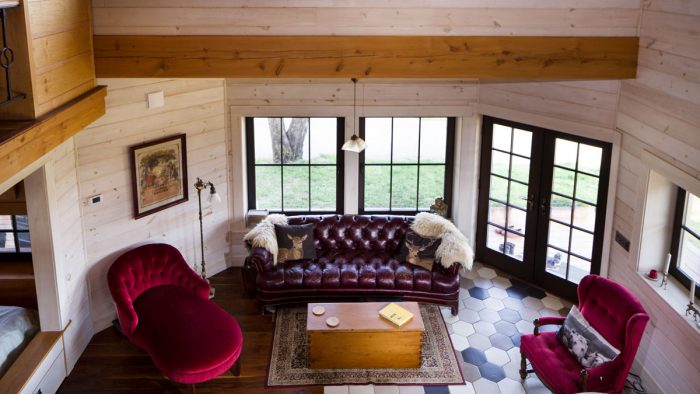 A scissors truss was used for a cathedral ceiling, which provided the right aesthetic while accommodating the full depth of continuous insulation over the wall plates; it also allowed for gable-end vents in an attic crawl space, which maximizes the roof assembly's drying potential and reduces ice damming.
A number of innovative products were integrated into the mechanical systems. They include a two-pair ductless Lunos ERV for balanced whole-house ventilation. There's also an evacuated-tube solar-hot-water system for primary heating that is distributed via in-floor and in-wall radiant tubing controlled by an ecobee smart thermostat. And the domestic hot water (DHW) is backed up by a Froling automated-pellet boiler, as well as a small wood-stove for emergency heat and ambience.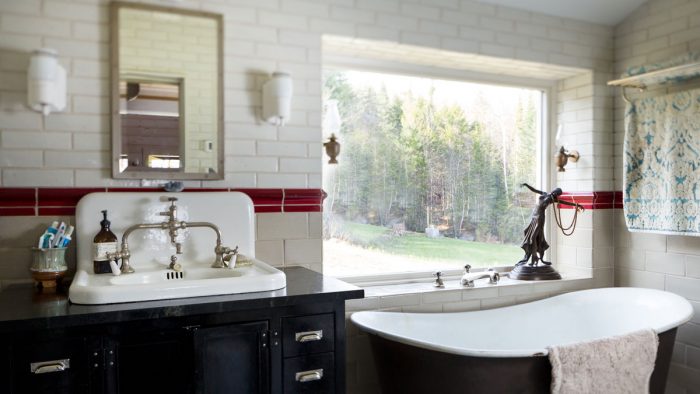 Interestingly, an antique soaking tub informed the sizing of the hot water system, which subsequently drove the decision to integrate radiant heating—a system that would not have otherwise been a prudent choice, given the minimal heating loads.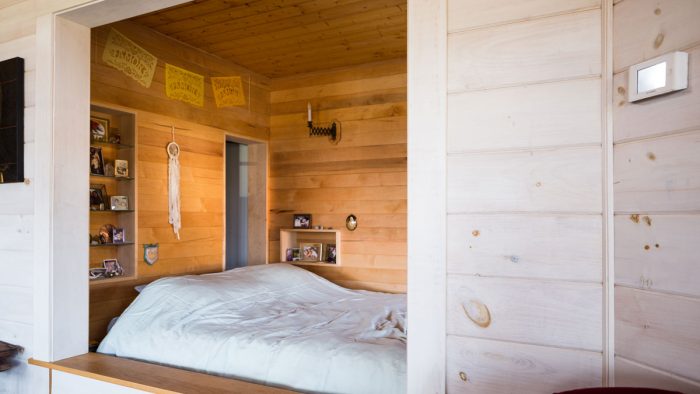 The team used small-space design strategies such as hidden closets, shelving units that appear from behind sliding doors, and a bed nook with built-in storage in lieu of a full bedroom.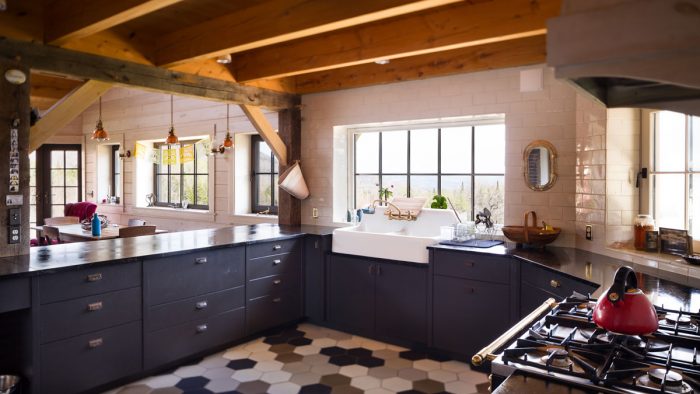 Re-wiring and adapting the old plumbing to work with reclaimed electrical fixtures was a bit of a challenge, as were hanging old salvaged doors and scribing the hardwood floor into the hexagonal-shaped tile edges in the kitchen.
Photos courtesy of New Frameworks Natural Design/Build
To reach Kiley, email [email protected]