Third-Floor Deck Framing
The team on the 2020 FHB House upgrades floor framing to support a heavier load.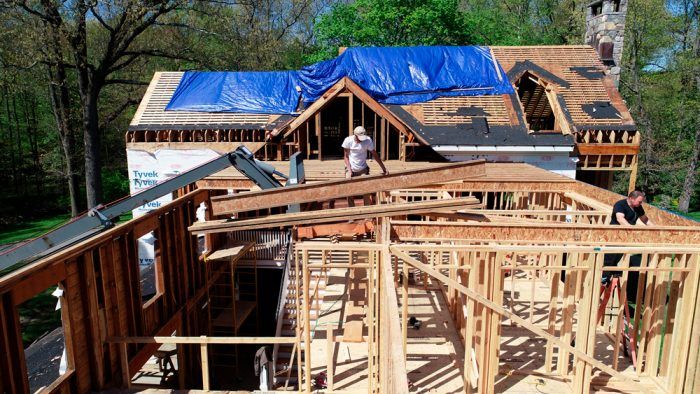 After a considerable delay due to COIVD-19 and necessary safety precautions, the build at the 2020 Fine Homebuilding House in Greenwich, Conn., is now well underway. It's a massive project to remodel this very large, early-20th-century house. As seen in the pre-remodel walk-through video, architect Elizabeth DiSalvo and builder Albert Jensen-Moulton have extensive plans to redesign the entire structure to meet high-performance standards and a high level of energy efficiency.
The existing third floor was built as an attic, but the remodel plans include transforming this area into functional living space equipped with a home theater and billiards room. Originally the plan was to only take down and re-frame part of the roof, but the structural engineer decided that the existing 2×10 framing was not strong enough.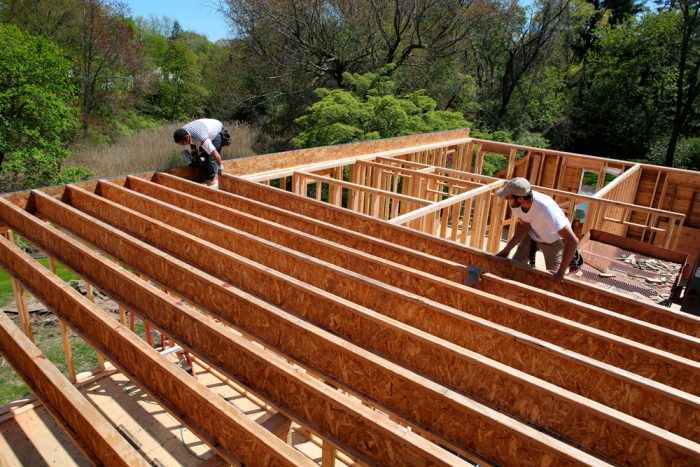 To support the heavier load, new TJI joists were installed. TJIs are stronger and lighter than dimensional lumber, but the wide 30-ft. span still requires them to bear on a center wall below.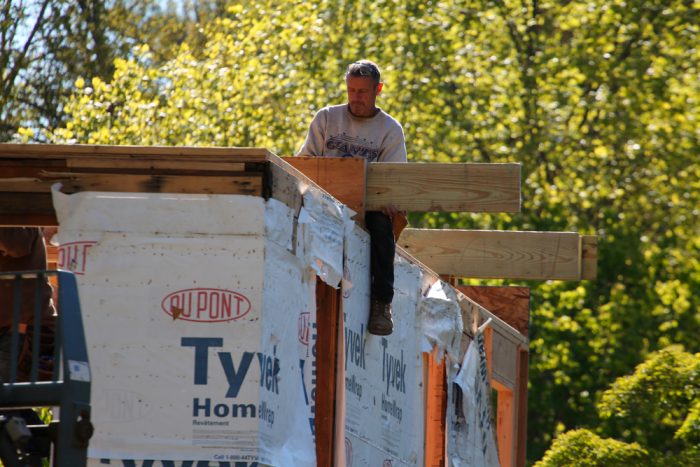 Re-framing the floor also allowed the team to lose a step down into the attic from a newer part of the house, and to add a cantilevered balcony on one of the gable ends. Because the I-joists run perpendicular to the balcony framing, the crew set LVLs into the floor system and then sistered pressure-treated 2×10 joists past the wall of the house.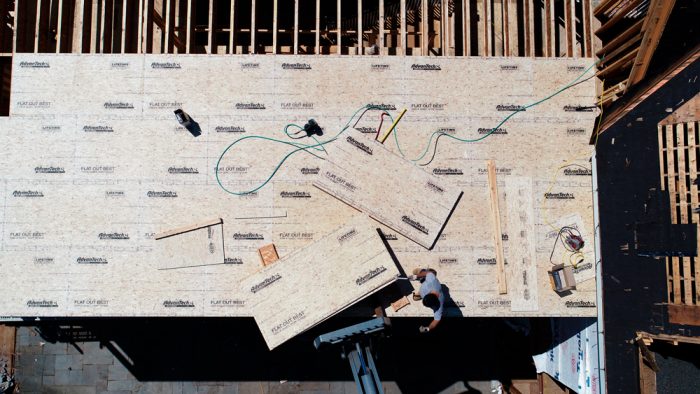 Once the framing was done, the crew installed 3/4-in. AdvanTech subflooring as the third-floor deck, adhered with AdvanTech foam glue. After the subflooring is set, the crew will be raising gable walls, flying the scissor trusses to define the space, and installing roof sheathing.