Hole-Saw Plug Popper
Pop the wood plug out of the bit without resorting to a screwdriver.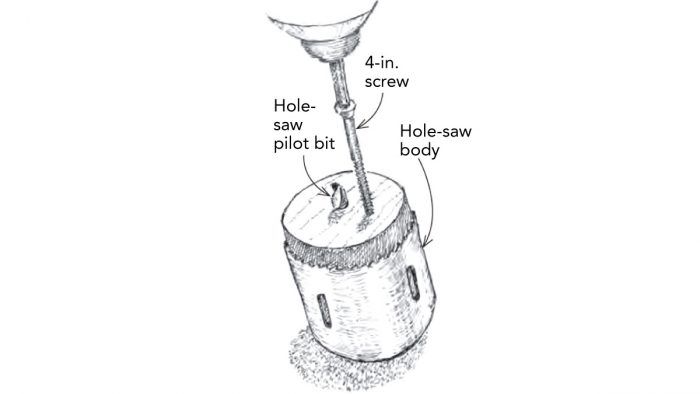 I have an easy way to get the wood plug out of a holesaw bit that works better than a screwdriver. Drive a 4-in. screw into the plug, as shown in the drawing. Once it bottoms out, the plug will be forced upward and spin into your waiting hand.
—Travis Johnson, Austin, Minn.
Edited and Illustrated by Charles Miller
From Fine Homebuilding #296