Redesigning a Cramped Attic Space
Learn how the build team at the 2020 Fine Homebuilding House is taking a chopped up old attic and transforming it into a spacious entertainment room.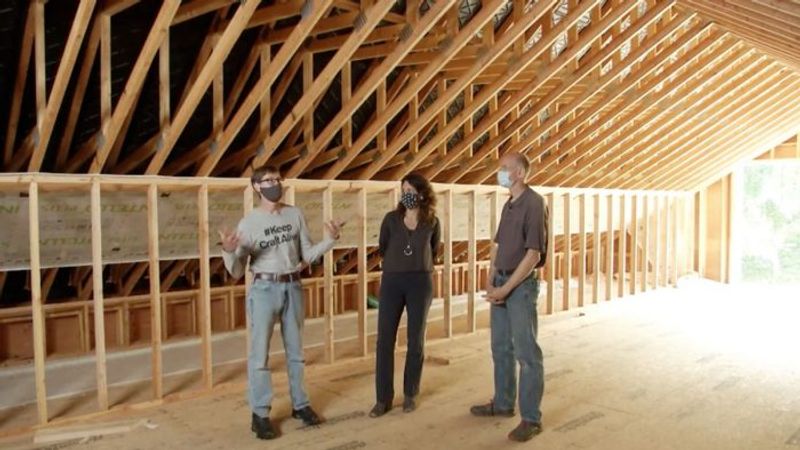 Senior editor Patrick McCombe is back at the 2020 Fine Homebuilding House, this time to discuss plans for the new attic space with Elizabeth DiSalvo of Trillium Architects and Albert Jensen-Moulten from BPC Green Builders. Take a look at how the design/build team completely reframed the home's roof with scissor trusses that open up the space and make room for a thick layer of cellulose insulation. You will also get a peek at some of the details for the continuous air barrier and the future 3rd-floor balcony.
Read more articles about the attic rebuild in the 2020 FHB House:
Third-Floor Deck Framing – The team on the 2020 FHB House upgrades floor framing to support a heavier load.
Raising the Roof – A new gable scissor-truss roof creates more functional living space for this former attic.