First Day at the Virtual IBSx: Stuff You Won't Want To Miss
Every year the Builders' Show is the place to discover new products and materials. Here are some of my favorite finds for 2021.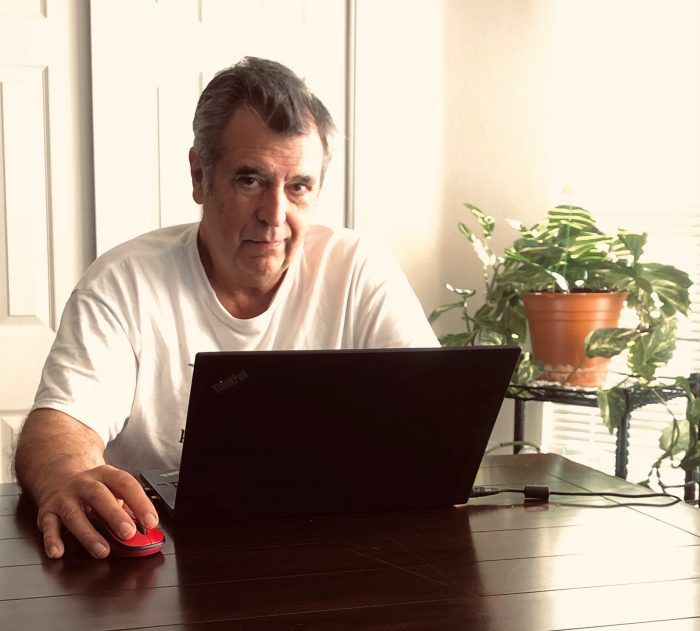 Each day at this year's International Builders' Show, I "walk" the virtual show floor to see what's new and useful. I attend a class or two and tell you about it. To remain organized, I focus on one trade area—today, on plumbing and appliances.
After a few technical glitches getting familiar with the controls, clicking the mouse instead of my heels, I entered the virtual show. Here are a few innovations that caught my eye immediately:
Practical innovations you'll want to add to your next build.
COVID-19 Toolkit: Littler offers a custom COVID-19 protocol for your company, including posters and a manual to set up your legal, OSHA-and CAL/OSHA compliant strategy for the COVID-19 response and pandemic preparedness. Based on an online questionnaire, the company will develop a specific set of policies and documents to suit your company's size.
Zuri Decking: Most decking made with cellular PVC offers a durable, pre-finished plank with an excellent appearance as you look down on it. Like many plastic products, it's less convincing and can appear thin and flimsy when seen from the edge. Royal introduced a corner in their Zuri Decking line with a potent 1 ½-inch edge. This is not just a corner molding to picture-frame the deck, but a full width of plank that provides a thick edge to the deck and especially treads. The natural wood appearance of the decking provides a very upscale, elegant appearance.
Rev A Shelf: The solution to the junk drawer has arrived. The MaxxDrawer System customizable drawer folds out like a tackle box. Available now for a conventional, 24-inch face kitchen drawer space, although the company says they will soon make other sizes. The drawer has easy slide guides with a 90-lbs capacity. You can install whatever drawer matches your cabinets.
FoundationProTM: If you build in a cold climate, you know that energy code requires foundation insulation. You can place foam in the foundation wall's interior face or, better yet, put it to the exterior, where it really belongs. The problem with the exterior arrangement comes with how to protect and finish the delicate foam. Progressive Foam introduced a surface, foundation grade insulating system with a polymeric finish. You can use it as is in either the white, gray, or beige factory finishes, or you can paint it if you want to. The installation seems simple; at the top, a PVC flange tucks under the mudsill, at the bottom, a channel holds the system in place and protects the edge, and the finished foam lays snug to the foundation wall in between. FoundationPRO is available with R-10 and R7.5 Neopor insulation. It comes in lengths of 12-feet and (for now) custom widths while the manufacturer gauges market demand. The company is still developing this product, so it's not on their website, but you can contact Salvatore Vaccarino at [email protected].
Plumbing: I confess that I am not keenly interested in the latest fads for showerheads and sinks. So, I concentrated my search for plumbing products that provided updated health benefits, water-saving methods, and new installation methods. And anything weird that caught my attention.
Infinity Drain: Finally, a curb-less, pre-sloped, stainless-steel shower base with a built-in Infinity Drain linear or center drain for residential applications. That means no more struggling with the origami of folding rubber membranes to build a watertight shower floor. Just set the base in thinset mortar, run your wall substrate over the sides, and you're ready to install your tile. There's a ready-made version that comes in one standard size of 30-in. by 60-in., or you can order custom bases—but only on orders of 10 or more, which would be ideal if you need them for multiple projects or houses with lots of bathrooms. The stainless bases come with either a linear drain or a center square drain, with several options for decorative drain covers or a tile-in cover, along with multiple finish options. The Stainless Steel Shower Base carries a lifetime guarantee against waterproofing failure.
KOHLER Moxie Showerhead: Okay, sorry, I must mention KOHLER's showerhead with a rechargeable, Alexa-compatible smart speaker. Yes, you can now take Alexa into the shower, order shampoo, and listen to favorite tunes, sing along with cascading streams to mute your lovely vocals. Kohler says the speaker is "tuned specifically for the showering space to overcome white noise of the shower." It comes with a wireless charging station. $239 with Alexa enabled speaker.
Moen Touchless Faucet: Many gee-whiz products have Wi-Fi and Bluetooth connectivity, and in faucets, touchless activation for kitchens and baths. Kohler claims to have perfected the touchless function. My experience with this technology comes with swiping at the tap every which way to coax out water. When I installed a Price Pfister model on a spec house, I had to replace it with a conventional faucet due to homeowner frustration. Since it's easy to pull a lever or twist a handle, and COVID-19 does not readily spread on shiny surfaces, I suggest caution with this new convenience.
TOTO Washlet C5: Inspired by the 2020 COVID-related toilet paper panic, Toto introduced a practical combination of toilet and high-tech bidet. If you wonder about the necessity for such a fixture, consider that "bidet" was one of the 20 most searched terms on Google in 2020. I was born in a country where the bidet is in every bathroom, and its use is a question of basic hygiene. In the United States, bathrooms are not typically plumbed for a bidet, so then incorporating it into a toilet provides a practical means to add the fixture without reconfiguring the bathroom. Some retrofit products exist, but they don't work so well and require extra hoses and an unsightly electrical extension cord. The Aquia IV Arc and Aquia IV Cube toilets will connect with Toto's WASHLET bidet attachment, leaving no protruding supply connections (water or electrical). The unit offers a wireless remote to control the jet for desired positioning and force desired. The high-tech bidet includes a gentle scrub setting and a self-disinfecting system using oxygenated water.
Appliances: They're getting smarter
Converse with your convection oven: Some interesting kitchen gadgets have come from the COVID quarantine. According to KitchenAid, 25-percent of us are sick of cooking. (You may have noticed the growth of restaurant delivery services and instant "home-cooked" meals to your doorstep.) On the other hand, 35-percent of us have discovered a passion for the kitchen. KitchenAid claims to have created a voice-activated oven that will satisfy both.
Miel's QuickIntenseWash Dishwashers: This year, the company known for its super-deluxe appliances brought some of its high-performance features to an entry-level luxury line dishwasher. These upgraded features now available in the economic G 5000  Dishwasher  Series includes improved rack designs tailored to accommodate typical kitchen items. Miel dishwashers boast a cleaning and drying cycle of one hour. Now, you may have read about the controversy with quick-dry dishwashers. Old dishwashers cleaned and dried in about an hour but consumed loads of energy. Environmental regulations required reducing both water and energy consumption, resulting in energy-efficient dishwashers that sometimes needed two hours to clean and dry a load. Conservative lobbying organizations headed by the Competitive Enterprise Institute (CEI) lobbied the Trump energy department to "make dishwashers great again." The DOE agreed, rolling back conservation requirements to create a new "product class for standard residential dishwashers with a cycle time for the normal cycle of one hour (60 minutes) or less from washing through drying." We now have quick-dry dishwashers. Miel claims to have engineered the shorter cycle without compromising energy consumption. The G 5000 lines carry an Energy Star label. The  G  5000  Dishwasher  Series will be available at  Miele dealers nationwide in  Summer.