Vapor-Permeable Flashing Tape
New water-resistive ZIP System Flashing Tape from Huber ups the ante for moisture control.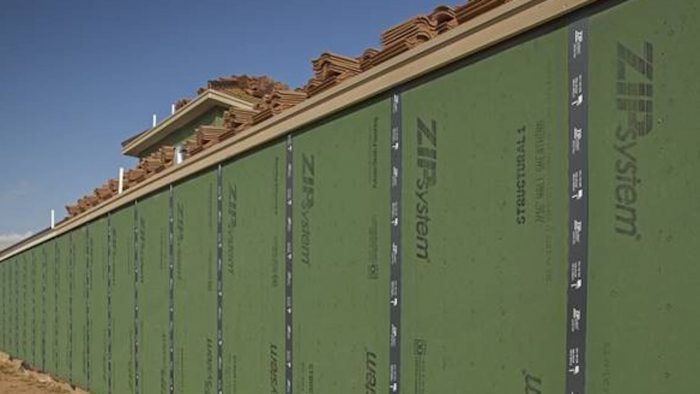 Zip System Flashing Tape from Huber is a favorite among builders for reliable seals on sheathing seams, window installations, and other building-envelope details. But many cold-climate high-performance homes require vapor-open building materials to let accumulated moisture escape as the seasons change. To address this issue, Huber recently released the new Vapor Permeable Flashing Tape, which is compatible with all of the Zip System sheathing products—plus it can be used with wood windows as well as vinyl, aluminum, and galvanized metal.
What makes this flashing tape distinct from other products in the line is its 3-perm rating—much higher than the standard ZIP System flashing tape. Made of a UV- and heat-resistant adhesive and a vapor-permeable monolithic backing, the tape is worth adding to your materials list if you're building to Passive House standards or just want to ensure that your well-insulated home is as durable as possible. The vapor-permeable tape comes in 3-3⁄4-in. by 90-ft. rolls. Contact a Huber rep or your local lumberyard for pricing and availability.

---
RELATED LINKS