List
Window and Door Flashing Guide
This collection of articles and videos will help you find the materials and construction details you need for a leak-free installation of doors, windows, siding, and more.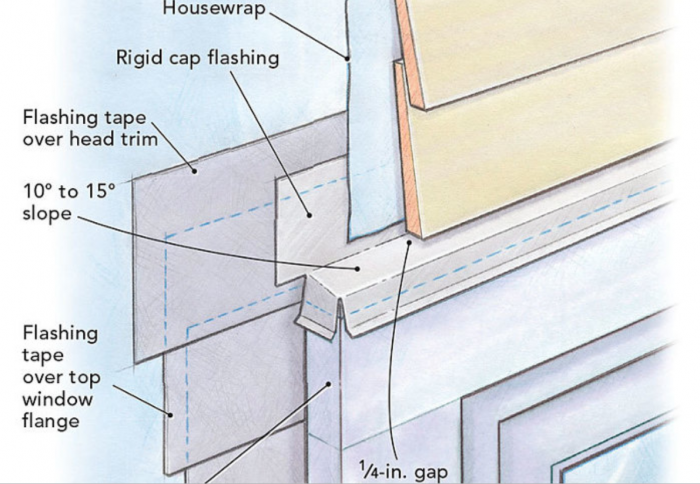 Flashing is crucial to a house's weather resistance and long-term durability. Unfortunately, it is often overlooked and installed carelessly. Flashing may be largely hidden to the naked eye, but it is one of the most important things to get right when building a home. Without a successful installation, water intrusion and subsequent rot and decay prevail.
To help you install flashing correctly, we've compiled a collection of our most helpful articles, videos, tips, and how-to guides on the topic. We've covered everything–from the basic process, recommended tools, and common errors, to explaining why flashing is more important in the present day than in the past. However much experience you have with flashing, this collection will help you learn how to flash windows and doors like a pro.