The Self-Designer/Builder: The System is Not Built to Serve You
Builder Ian Schwandt kicks off a new blog series navigating the process of building and designing his own custom home.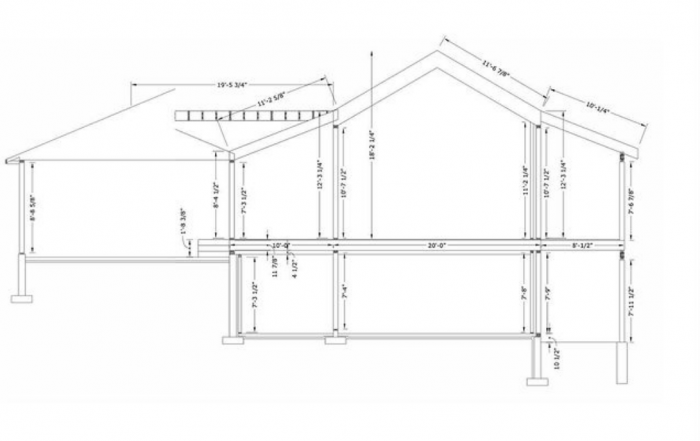 In the United States, a single-family home is looked upon as one of the most important purchases one can make in their lifetime. Many of these purchases are previously existing homes—but for those who are fortunate enough to build a new house, there are several options to go about doing so, each with their own set of pros and cons.
Subdivision development
Buying a home and lot package from a subdivision developer yields a turnkey home often with a warranty like a new car, but this type of purchase tends to leave little room for the buyer to customize the home. I cut my teeth as a finish carpenter working for midsize developers in the Milwaukee and Chicago areas in the early 2000s and can remember knowing the four or five home models well enough that I did not even need the drawings to install a kitchen or hang doors.
Spec home
Finding a smaller, local home builder with an in-process spec home can be a great path to realizing a turnkey home that can be customized—depending on when you sign the purchase contract—within the range of the builder's capabilities. These options minimize the buyer's risk and leg work in service of turning out a reliable, repeatable product.
Custom home
The riskiest option of all, yet the most personalized, is a truly custom home, which thrusts the buyer into the role of client to architects, land realtors, and custom builders. All are happy to help you realize your dream, for a price. Down to the building materials, you'll be choosing everything with this option. And that much decision-making can often be overwhelming to the average home-buyer. Here you'll work directly with an architect and home builder to bring your vision to life.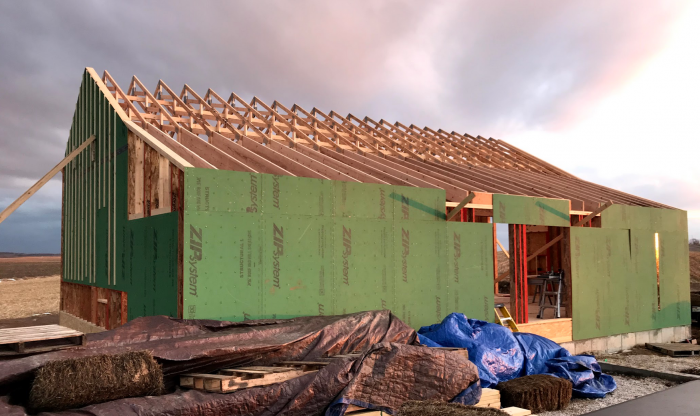 These three options, though different, all fit within the acceptable and understood methods of the financial system of mortgage-lending that is the foundation of home ownership in the United States.
An alternative approach
I chose a hybrid of the three common options. The only choice available to me that would yield my desired result was to self-design and build my own custom home. I am both the architect and the home builder in this case—subbing out only a few finishing and mechanical details. Having worked on architect-driven projects throughout my career, I have built and installed many high-end finishes, and thanks to my work as an estimator I know what these finishes cost when delivered by a custom builder. This experience weighed heavily on my decision to accept the risks associated with the self-design/build process.
If you are setting off on the path that I am on it, is imperative to your success that you understand that the systems that so reliably deliver the majority of American homes are not built to handle the self-designer/builder. We shoulder all the risks that the home-building process can throw out.
For example, assuming that you have your building plot, you need to make sure it is suitable for building with reasonable access to water, sewer, and electric—even if that "reasonable access" means that you dig your own well and install your own septic. These are all costs to weigh, and they are in addition to the home's design, which you will need to prove is buildable within the model building codes. Despite my 20 years as a carpenter and the level of research that I put into the code, I still missed important details deep within the code that had to be accounted for in my design.
The next obstacle on the path is being able to give a thoughtful answer to the question, "What is this build going to cost?" This question is deceptively difficult to answer to the standard expected by someone positioned to lend you the money needed to build a home in today's volatile market. I'll focus solely on how I used my experience as a tradesperson and my training as an estimator to quantify and stay ahead of costs throughout the self-design/build process in part two of this blog series.
More insights to come
The self-builder process is challenging to navigate for construction professionals and DIYers alike, and I hope to use this series to share my experience working through the administration end of the project in addition to everyone's favorite part of the job—the hammer swinging.