Vac Hack
Adding shower-door rollers to the base of a shop-vacuum nozzel holds the vac off the floor for greater suction and faster cleanup.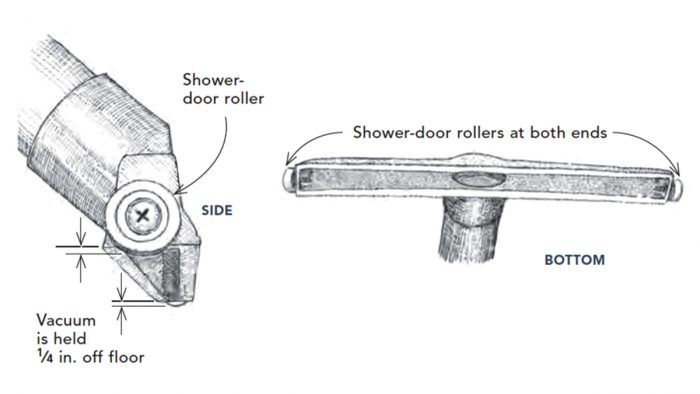 It's a slow process cleaning a job site with a shop vac. The small attachments get stuck to the floor from the suction, and with no air getting in, the debris sometimes just sits there. I found these 7/8-in. nylon convex shower-door rollers at my home center. I fastened them to the ends of a wide vacuum nozzle. They hold the nozzle up about 1/4 in. above the floor and allow it to easily roll across concrete floors and commercial carpet without sticking. I can also clean while pushing and pulling the wand, making cleanup twice as fast.
—Todd Erickson, Inver Grove Heights, Minn.
Edited and Illustrated by Charles Miller
From Fine Homebuilding #300