Face Shield and Hearing Protection
Zip ties secure earmuffs to a face shield for combination eye and ear protection you can make at home.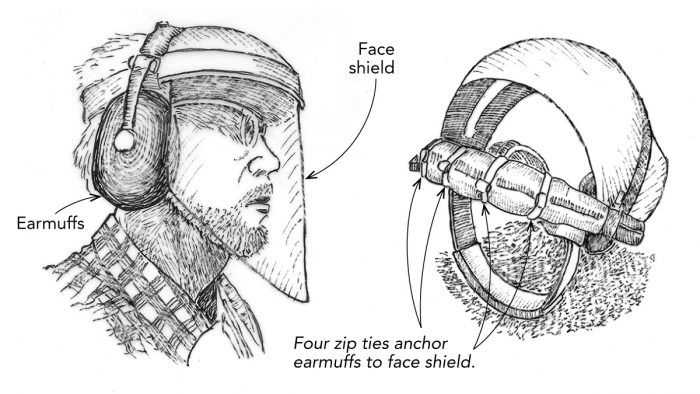 I prefer earmuffs to earplugs and protecting my entire face with a shield rather than just safety glasses. When I couldn't find this setup locally amid recent supply shortages, I made my own face shield/earmuff protection. I used nylon zip ties to secure the muffs to the face shield. To my surprise it's both comfortable and easy to put on and take off.
—Keith Goben, Seattle
Edited and Illustrated by Charles Miller
From Fine Homebuilding #301