Reflecting on The House That SHE Built
Built with nearly 90% female labor, the completion of this Utah home emphasizes the exciting potential of women in the residential building industry.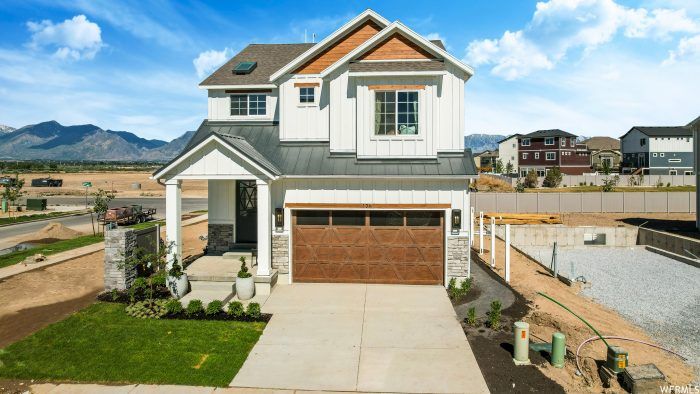 What started as a joke between friends quickly transformed into a groundbreaking and unique project. Organized by the Utah Chapter of the NAHB Professional Women in Building (PWB), The House That SHE Built project brought together professionals and tradespeople from all over the nation in a collaborative effort to create a stunning home worthy of the all the praise it has received. But this wasn't just any new build—the workers and contractors you would see in and around the home were almost entirely women.
Measuring in at 3200 sq. ft., with 4 bedrooms and 3.5 baths, this home was designed to accommodate a modern working and growing family. Equipped with a chef's kitchen, a dedicated kid's basement with a rock-climbing wall, play loft, and reading loft, along with a home office, this house has something for everyone. However, as the project progressed, it became clear that the original goal of only using female labor to build the house was easier said than done. In an interview with Brad Leavitt from AFT Construction, Stephanie Sharp, who currently serves as president of the Utah PWB, explained that the project shifted to include not just female labor but also female-owned companies as well as opportunities for men to come in and instruct women in certain processes where the project was lacking in skilled female labor. Using this method, the project was completed with nearly 90% female labor.
When asked how other men in the industry could support female-led projects like this, Stephanie Sharp said, "the most helpful thing I have been able to experience is their willingness to teach me. We're all learning everyday, whether you have been in the industry five days or 30 years. However, their willingness to teach must be met with our willingness to be humble and learn. Anyone in the industry knows how desperate we are for laborers right now. Women make up such a small percentage of our labor workforce. If we can get that number up, it can make a huge impact not only on the stigma of blue collar workers but also the labor shortage nationwide."
One of the most amazing aspects of this project is how much time, material, expertise, and money was donated from all across the country in order to make The House That SHE Built a reality. While the lot for the THTSB was provided at a discounted price, many other materials for the home, including lumber, were donated by local businesses who believed that this project could be successful. Skilled tradeswomen from Washington to Maine also donated their time and expertise to create this amazing project.
Additionally, the proceeds of the project will be donated to three different causes. Sixty percent of the proceeds will be used to fund scholarships for women and girls who wish to pursue careers in the trades. Twenty percent will be donated to a local nonprofit that helps women who are survivors of domestic violence provide for their families. The final 20% will go into the Utah PWB fund in order to enable future projects like THTSB.
"Its wonderful to see so many talented women come together to showcase such a unique project," said Stephanie, speaking on the importance of this project. "We have found a path to streamline downstream solutions to women in construction. This will allow future generations of women in the industry to grow and succeed. Promoting and lifting up talented, smart and knowledgeable women means the world to me."
Photos courtesy of the Utah Chapter of Professional Women in Building.
---
RELATED LINKS