Tools & Materials
Mark Holes for Anchor Bolts Fast
Carpenters used to make bolt-hole markers from job-site scraps, but the commercially produced version from Big Foot Tools has been a favorite with framers for over a decade.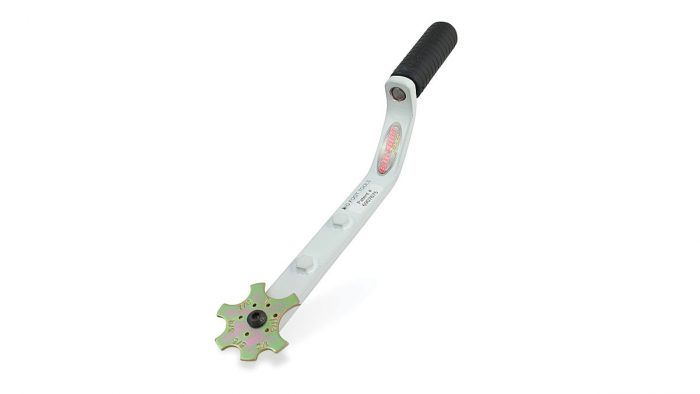 The bolt-hole marker is a tool that has been around since the early '50s, at least to my knowledge. It came into being when we went from framing one house at a time to building tracts of 500 homes or more. It took too much time, using a combination square and tape measure, to transfer the location of anchor bolts in a slab onto the bottom plate of a wall; we needed something more efficient.
We used to make homemade bolt-hole markers from scraps of wooden lath or metal plate strap, but now they are produced commercially. My favorite version, from Big Foot Tools, takes into account new code regulations that often require the use of bolts larger than 1⁄2 in. in diameter. With this tool you can easily mark the location of bolts ranging from 1⁄2 in. to 1-1⁄4 in., on both 2×4 and 2×6 plates. The handheld model ($29) has a fixed marking pin that leaves a small divot on the plate when the top of the tool is struck with a hammer. The marking pin in the stand-up model ($54) is spring-loaded so it retracts each time you mark a bolt location.
Larry Haun (1931-2011), a long-time contributor to Fine Homebuilding from Coos Bay, Ore.
From Fine Homebuilding #302