Protect Your Wood Floors From Scratches
Prevent damage by taping a flooring scrap to any hose fittings that might scrape across the finished floor.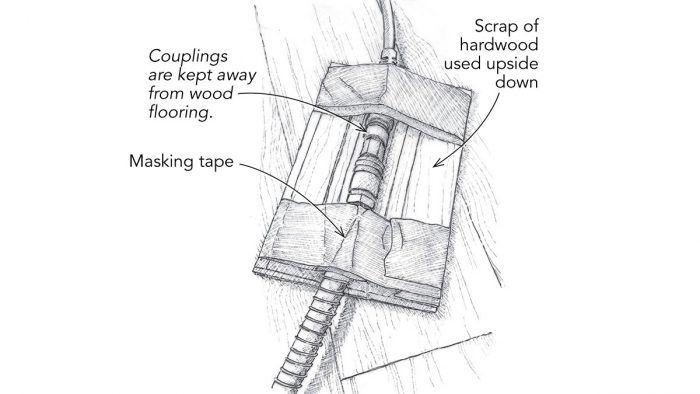 The scratches left from dragging an air-hose coupling across hardwood flooring while you're installing it or nearby trim can ruin your day (and your client's too). A great way to prevent this expensive mistake is with a flooring scrap. Tape the hard fittings to its back side with duct tape, as shown in the drawing. The scrap protects the floor from damage if someone steps on or drags the fitting.
—Aron Jones, Grand Manan, N.B., Canada
Edited and Illustrated by Charles Miller
Published in Fine Homebuilding #303
---
RELATED LINKS