Exterior Fiberglass Doors Offer Durability and Customization
The IWP Aurora Line from Jeld-Wen is completely customizable while still providing that familiar "knock."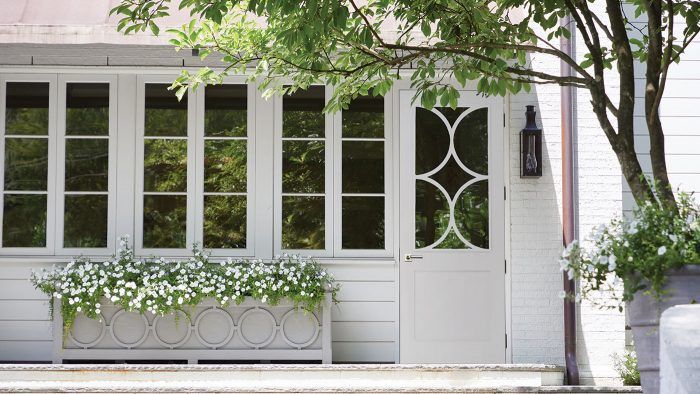 In an era of fluctuating building costs and changing environments, perfecting all elements of a home for maximum durability is no longer exclusively the realm of high-performance builders or hobbyist craftsmen, whether it be insulation strategies to door choices. While wood doors are both the most traditional and most common, they aren't the only option. Fiberglass doors are understood to provide greater resistance to damage, making them attractive to people living on the coast or in particularly weather-impacted areas. The IWP Aurora Fiberglass line of exterior doors by Jeld-Wen is one option for builders or homeowners looking to utilize a resilient alternative to wood.
| | |
| --- | --- |
| | |
With 81 models available as well as the ability to customize everything from door shape to decorative glass, this line offers a truly bespoke experience for a home's entryway. Similarly to custom trim options, a silicone mold is made of a real wood door using Jeld-Wen's proprietary technology, and a PolyMicro foam core is poured in, mirroring the weight and effect of a wood door. While you can opt for Jeld-Wen's particular painting and finishing system, all doors come primed if you want to do the painting yourself. Select models also meet California's Wild Urban Interface requirement or achieve certification for wind zone 3.
Buyers should be prepared to drop some change, however, as costs for a door from this line start at $5000.
Learn more about purchasing options for this product at jeld-wen.com/en-us.
Photos courtesy of the manufacturer
---
RELATED LINKS