PVC Decking With Real-Wood Look
This decking line claims less maintenance, more woodgrain patterns, cooler surfaces, and a reduced environmental impact.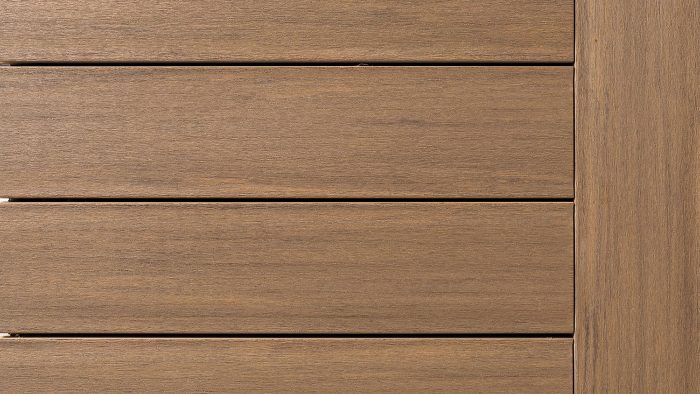 Outdoor living continues to trend, with people looking to create comfortable living spaces in their backyards. This includes luxuries such as plush furniture, cooking features, lighting and sound accessories, and adding a space to enjoy it all by building a deck. Traditionally, decks enhance the look of a home and increase its value but take some sweat equity to maintain. Manufacturing techniques can create decking materials that mimic the natural look of real wood but without all the pitfalls involved in spending money, time, and effort refinishing and caring for real wood.
TimberTech AZEK polymer decking contains no wood, but has the look of knotty wood including grain patterns and earthly hues from "Weathered Teak" to "American Walnut," with more than 30 color variations to choose from. Softer tones have become sought-after in indoor flooring, and "French White Oak" seamlessly extends that trend to outdoor living spaces. The boards come in three different widths: narrow (3-1/4 in.), standard (5-1/2 in.), and wide (7-1/4 in).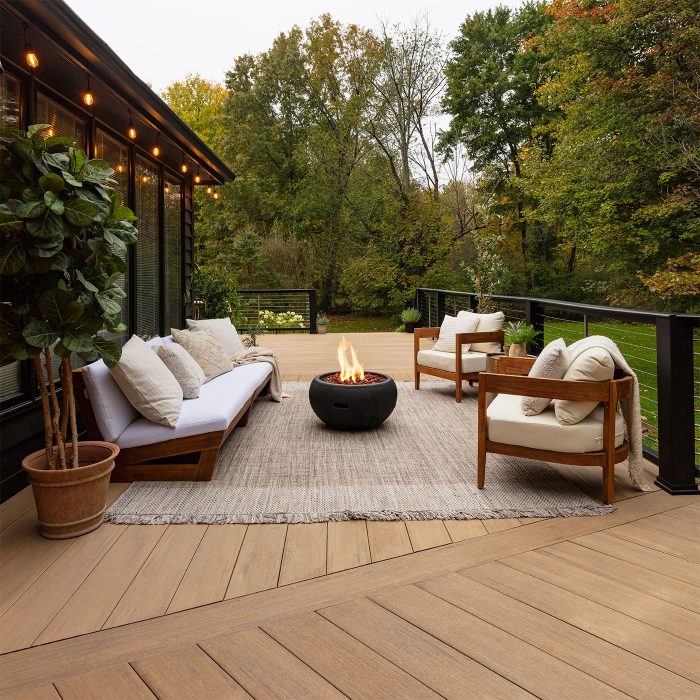 TimberTech AZEK capped polymer boards provide protection from weather, UV damage, scratches, mold, mildew, and stains, and even reduce heat absorption. TimberTech says the material is 30% cooler than their composite products and 40% less slippery. This is made possible with the company's Alloy Armour Technology, which is created with no wood particles for moisture to latch on to and deteriorate.
TimberTech converts hard-to-recycle trash—like plastic bags and milk cartons—to make its AZEK deck boards. The company also uses a closed-loop water filtration system to recycle up to 97% of the water that their largest facilities use each year.
Photos courtesy of the manufacturer.
---
RELATED STORIES