Statement Range Hood for a Modern Kitchen
The Mesa Wall Mount Range Hood from Zephyr comes in three different colors with a variety of accessories to enhance both functionality and design.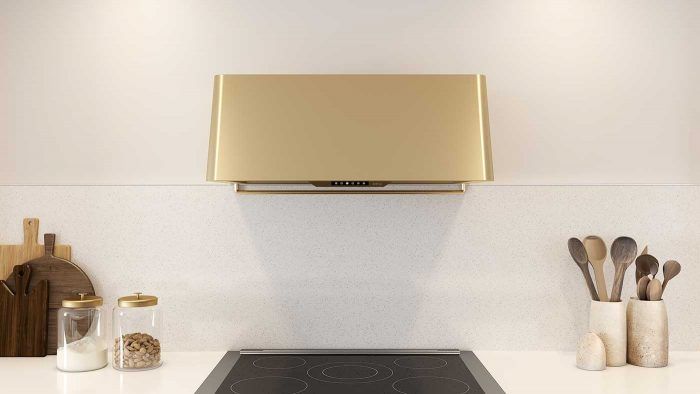 As the most hardworking room in the house, the kitchen is a balance of function and form (or aesthetic). The range hood often succeeds in the former but fails to live up to bespoke standards of interior design for the latter. Fortunately, options are emerging to replace the out-of-sight, out-of-mind standard, bulky-but-forgettable hood with one that will perform its duties well and enhance the kitchen space. One of these options is the Mesa Wall Mount Range Hood from Zephyr.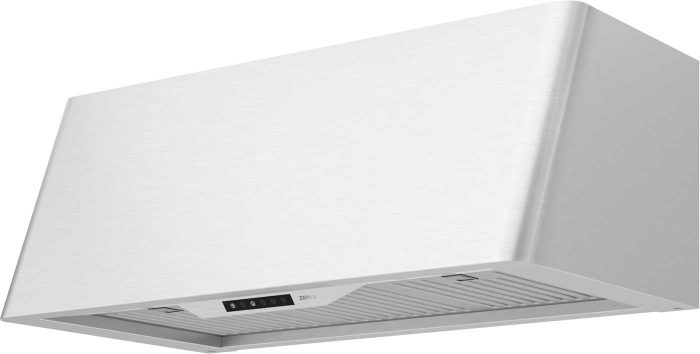 Available in satin gold, matte black, and stainless steel with an optional accent rail in the same colors and LED lights, this hood has both clean lines and rounded angles that make a modern statement. Like most range hoods, it has three speed levels, which can be adjusted via controls at the front of the hood or with a remote control. The hybrid baffle filters are made of stainless steel and aluminum and can easily be removed, cleaned in the dishwasher, and then reinstalled in the hood.
And the Mesa is not just for use when cooking. It can be set to turn on for 10 minutes every four hours to keep air circulating. There is also an an option to get add a makeup air kit accessory, which is increasingly relevant to those looking to ensure a healthy indoor environment.
The Mesa Range Wall Hood is 36 in. wide and costs $1800 at online retailers, although you can contact a local dealer for additional pricing.
Photos courtesy of the manufacturer
---
RELATED STORIES