How-To
How to Provide Makeup Air for Range Hoods
If your kitchen has a powerful exhaust fan, it may be making your indoor air worse.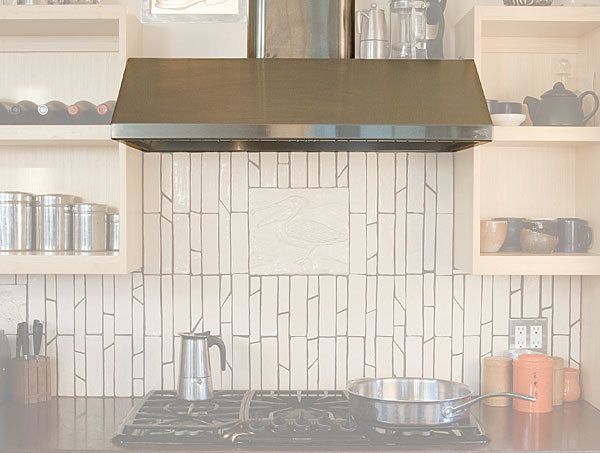 Synopsis: Range hoods are a necessity for evacuating kitchens of the smoke and odors that can accompany cooking. Most of the time, the indoor air the hood is exhausting is replaced by air entering the house through random spaces around doors, windows, or mudsills. With some big appliances and in tightly built, energy-efficient houses, though, range hoods can be detrimental because they have no air leaks to draw from. That can lead to the danger of backdrafting, or the introduction of exhaust gases from flues and chimneys. In this article, energy nerd Martin Holladay outlines various solutions that allow range hoods to function well in tightly built houses. You can bring makeup air into a tight house in three ways: through the HVAC system using dampers; through wall- or ceiling-mounted grilles; or through mechanized makeup-air solutions. Some tight homes also can benefit from the use of a heat-recovery ventilator (HRV) or an energy-recovery ventilator (ERV). Perhaps the most important consideration is to size the range hood properly from the start. A small range hood is often adequate.
---
When Cheryl Morris moved into her new home, she realized that the kitchen exhaust fan was probably too powerful. Whenever she turned on the 1200-cfm fan, strange things happened. "It pulled the ashes out of the fireplace, halfway across the room, right up to my husband's chair," she says. Those dancing ashes demonstrate an important principle: Large exhaust fans need makeup air.
The air that fans remove has to come from somewhere
Most homes have several exhaust appliances. They can include a bathroom fan (40 cfm to 200 cfm), a clothes dryer (100 cfm to 225 cfm), a power-vented water heater (50 cfm), a woodstove (30 cfm to 50 cfm), and a central vacuum-cleaning system (100 cfm to 200 cfm). The most powerful exhaust appliance in most homes, however, is the kitchen range-hood fan (160 cfm to 1200 cfm).
Although tightening up homes is a good way to make them more energy efficient, builders need to remember that plugging air leaks makes it harder for air to enter a home. Every time an exhaust fan removes air from your house, an equal volume of air must enter. If a house doesn't have enough random air leaks around windows, doors, and mudsills, makeup air can be pulled through water-heater flues or down wood-burning chimneys, a phenomenon called backdrafting. Because the flue gases of combustion appliances can include carbon monoxide, backdrafting can be dangerous.
One important way to limit backdrafting problems is to avoid installing a wood-burning fireplace or any atmospherically vented combustion appliance. Appliances in this category include gas-fired or oil-fired water heaters, furnaces, and boilers connected to old-fashioned vertical chimneys or flues. Instead, install sealed-combustion appliances with fresh-air ducts that bring combustion air directly to the burner. Most sealed-combustion appliances are practically immune to backdrafting problems.
Small exhaust fans—those rated at 300 cfm or less—usually don't cause backdrafting problems. Anyone planning to install a big fan (400 cfm or more), though, needs to provide a dedicated source of makeup air. As a stopgap measure, it's possible to open a window every time the range-hood fan is turned on, but this solution won't satisfy most homeowners. Moreover, builders who suggest this remedy may still be legally liable for future backdrafting problems.
A ventilation system isn't a makeup-air system
Most U.S. homes include a forced-air distribution system for heating or cooling. Just because your house has ducts, though, doesn't mean that you have a makeup-air system. Some new houses (especially tight ones) also have a mechanical ventilation system to bring fresh air into the house—for example, a heat-recovery ventilator (HRV), an energy-recovery ventilator (ERV), or an outdoor-air duct connected to the furnace's return-air plenum. If you're wondering whether your home's ventilation system can provide makeup air for your range hood, the answer is no.
For more photos, drawings, and details, click the View PDF button below:
View PDF
Previous:
The Basics of Makeup Air
Next:
Breathe Easy With the Right Range Hood