Protect Cord Connections
If you ever need to run more than one extension cord outdoors, this tip will come in handy.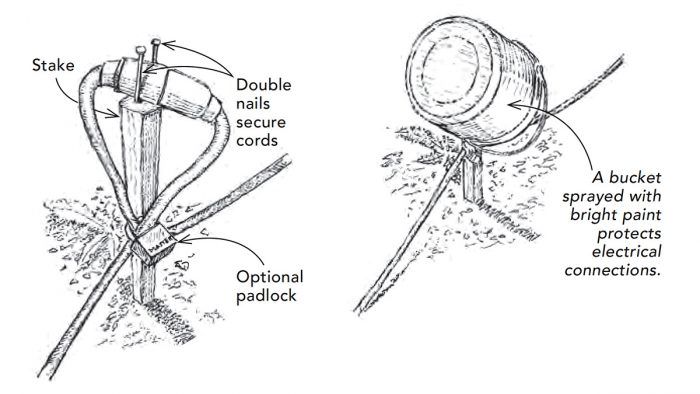 Some of my jobs require running extension cords outdoors. When I need more than one to reach my work area, I protect the exposed cord connection by driving a stake into the ground and fastening two nails to the top of the stake to secure the cords. I then cover the connection with a bucket to protect it from rain. I paint the bucket with bright spray paint so it's more visible. If I want to leave the cords in place until the job is done, I secure them with a padlock. And if my source receptacle is not GFCI protected, I add my own GFCI pigtail.
—Mike Winnerbeck, Springfield, Ill.
Edited and Illustrated by Charles Miller
Published in Fine Homebuilding #307