Introducing FHB House South Carolina
In 2022, we're following a high-performance build in Summerville, South Carolina to see how it's being built to fit in with the towns historic district.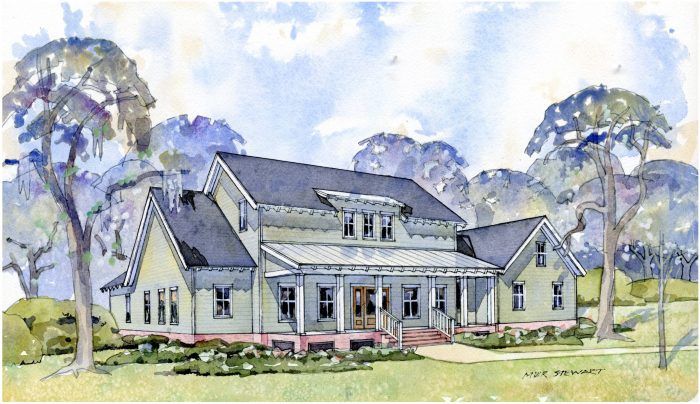 Bryan Mise, homeowner and builder of FHB House South Carolina, has set out to build his family's forever home in their hometown of Summerville, S.C. The main goal is to construct a new high-performance home built to fit the time period of other homes in the surrounding historic district. The house plan also includes elements such as wide hallways and doorways, zero-entry showers, lighting automation, voice automation, and more that allow it to function as an age-in-place home. With many aesthetic details both inside and out, it will be a modern gem that looks right at home in a historic community.
We'll be covering the build from the ground up, showcasing products that elevate this project to its performance goals and to show how seemingly small details really make a difference when you're trying to match a historic time period.
Follow Fine Homebuilding's Instagram for build updates.
Illustration by Muir Stewart