The Hole Truth: How to Properly Place, Cut and Drill Holes in TJI's
Trus Joist expert Steve Rudowsky discusses proper techniques and allowable locations and sizes for making holes for plumbing, wiring, and ductwork in TJI joists.
Sponsored by Trus Joist Weyerhaeuser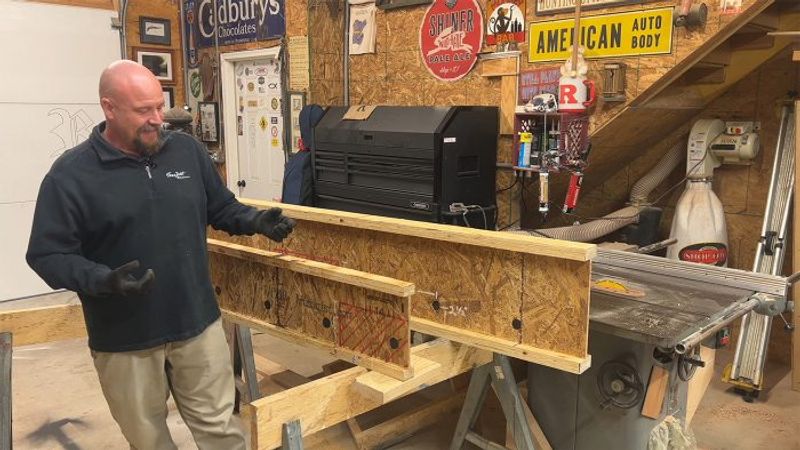 Improperly located holes in I-joists are some of the leading causes of failed inspections. This leaves some builders intimidated by the thought of cutting or drilling in the OSB web of I-joists, but TJI joists are quite versatile when it comes to hole placement. For this webinar, Trus Joist Territory Manager Steve Rudowsky goes hands-on in his workshop to answer your questions and take you through best practices for hole placements that will leave you with a well-performing floor for your customer and a passing grade on inspection.
Presented live on July 13, 2022
In this webinar, you'll learn:
Types of acceptable holes: square, round, grouped, rectangle
Common mistakes when drilling holes in TJI joists
Proper cutting techniques
Allowable hole locations, and how to identify no hole zones
Knockouts: small prepunched hole for convenient running of wires and plumbing supply lines
Resources for calculations
Resources
The following webpages and documents provide all the information you need to correctly size, locate, and cut holes in TJI joists. If you're still unsure after reviewing this information, reach out to your regional Trus Joist representative with questions.
TJI JOIST SPECIFIER'S GUIDE – USA – TJ-4000
Featuring Trus Joist TJI Joists for Floor and Roof Applications
ALLOWABLE HOLES FOR TRUS JOIST PRODUCTS – TJ-9015
A large document with drawings and guidelines for sizing and locating holes. Tip: print this out and post it on your job site for your crew and subs to refer to.
HOLES TOO CLOSE TO END BEARING – TB-817
Repair detail and maximum span table for TJI joists with holes too close to bearing
WEYERHAEUSER ENGINEERED WOOD PRODUCTS HEADER-OFF SPAN TABLE – TB-319
For certain situations, a typical repair detail may not be sufficient or there may not be enough room to install the required repair materials. Here are some alternate solutions.
ForteWEB software
Perform member calculations and identifies solutions for the conditions and geometry you specify. Size members for a specific spacing, depth or the best economical fit.
Weyerhaeuser Document Library 
Find useful guides on choosing and installing all Weyerhaeuser products
---
Presenter
| | | |
| --- | --- | --- |
| | | Weyerhaeuser Trus Joist Territory Manager Steve Rudowsky brings decades of experience to his sales role. Based in greater Philadelphia area, Steve focuses his efforts serving builders using Trus Joist products in residential construction. Prior to his 6 years at Weyerhaeuser, Steve was a third-generation builder who worked alongside his father constructing commercial, residential, and agricultural buildings. He is a graduate of Rutgers University and holds a secondary teaching certificate in vocational agriculture. Steve resides in Pennsylvania with his wife and two teenage sons enjoying all things woodworking and outdoor activities. |