Keep Vinyl Floor Planks in Line
Fix misaligned flooring seams with the help of hot glue and scrapwood.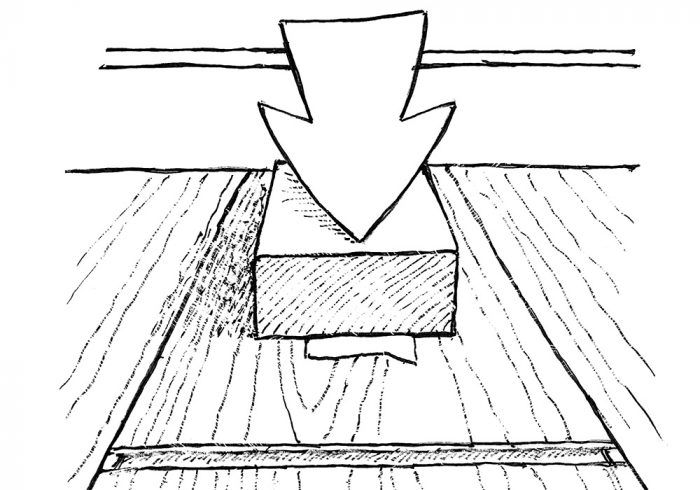 Even the most premium brands of vinyl planks can be susceptible to a misaligned seam from time to time. Here's an easy way to click two planks back together. Start with a piece of painters tape on the plank that needs to be tapped back into place. Apply a thick line of hot glue on the tape, and secure a 2×4 block to the tape. After waiting about a minute for the glue to set, start tapping on the block. Once the seam is closed, hit the block on the side to break it loose from the floor, and remove the tape.
—Aaron Miller, Pollard, Ark.
Edited and Illustrated by Charles Miller
Published in Fine Homebuilding #309