Sturdy Shower Backing
Low-expanding foam at the contact points keep shower-surround panels from flexing under pressure.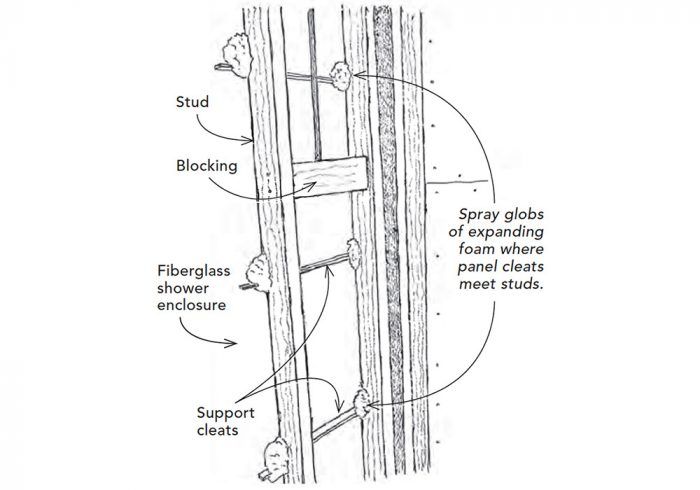 I install a lot of three-piece shower and tub surround panels. The problem with all of the brands I've tried is that the panels are made in such a way that their support cleats or contours don't all seat tightly against the studs. Those voids result in a springy panel that will flex to some degree when you put pressure on it. My solution is to reinforce the panel with low-expanding foam. If I won't have access to the back of the panel after it's installed, I spray foam on the entire length of the studs before setting the panel. If I can reach the back of the panel after it's in place, I just spray a glob of foam at each of the contact points. The foam quickly expands to take up the space between the panels and the studs.
—Grant Litts, Norway, Mich.
Edited and Illustrated by Charles Miller
Published in Fine Homebuilding #309
---
RELATED STORIES