At the Juncture of Historic and Passive
Traditional Cape Cod elements mix with more modern details in an environmentally conscious home.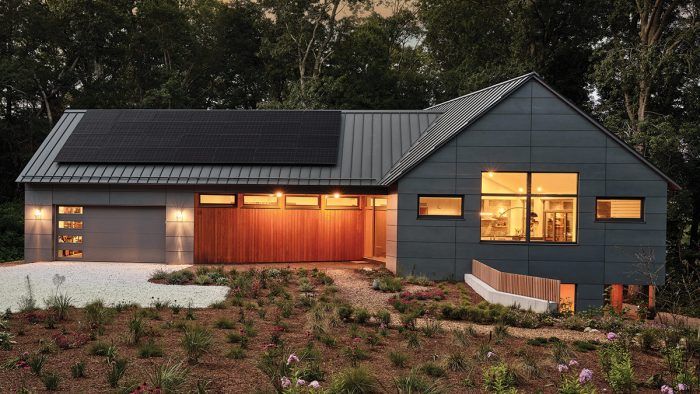 This environmentally conscious pond-side house in Sandwich, Mass., strikes a balance between old, traditional New England and forward-thinking Passive House construction. The project's biggest challenge was its location in a historic Cape Cod town with strict aesthetic guidelines.
While the house is not technically located within the historic district, its close proximity warranted special attention to how it fit with the neighborhood. In this context, the architect blended familiar Cape Cod elements, such as a street-facing gable, with a more modern design sensibility. Emphasis was placed on choosing natural materials that align with earth-friendly design and construction, such as larch exterior siding, zero-maintenance cementitious panels, sustainably sourced wood accents, and large banks of high-performance glass.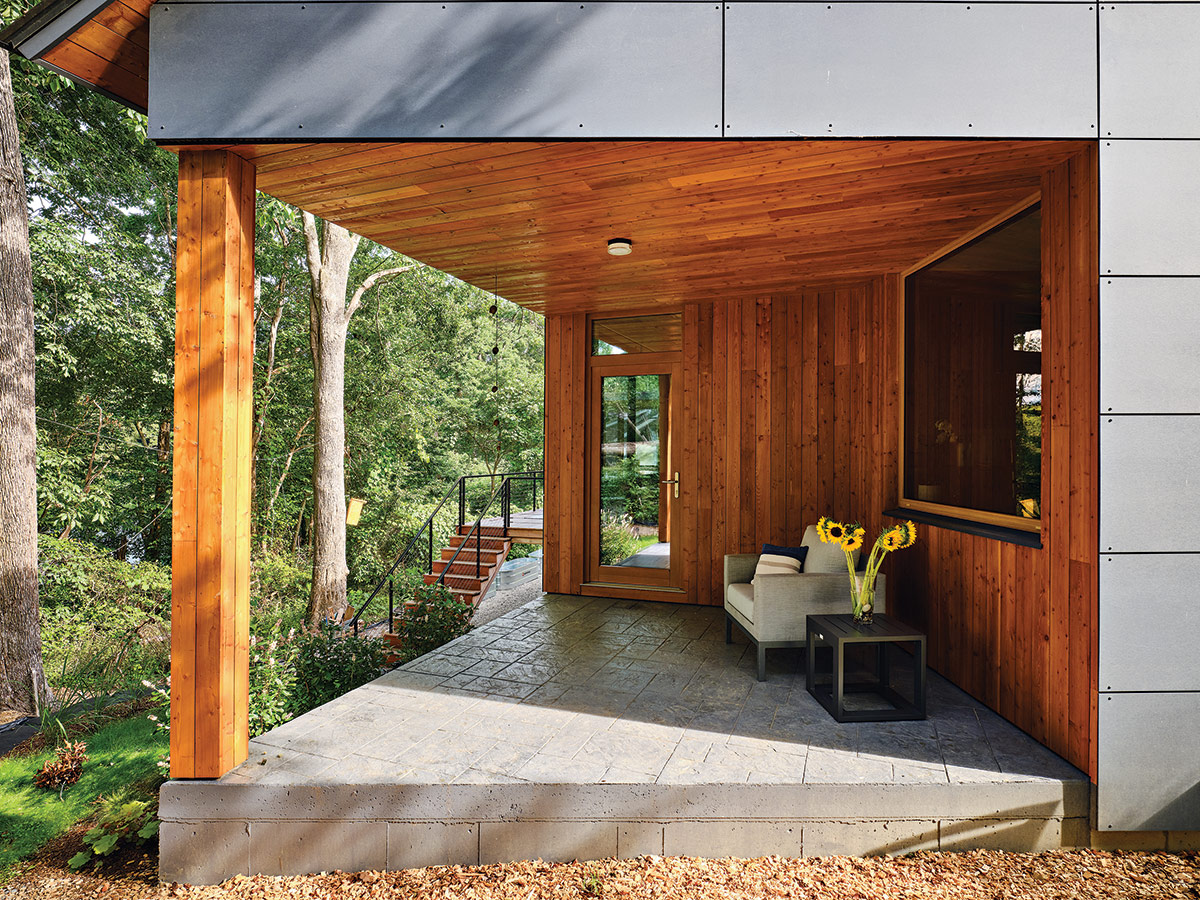 From the road, the primary gable appears conventional, while in actuality it is effectively sliced on an acute angle in order to satisfy the requirement for a directly south-facing, solar-absorbing facade while still providing a parallel face to the water on this irregular lot.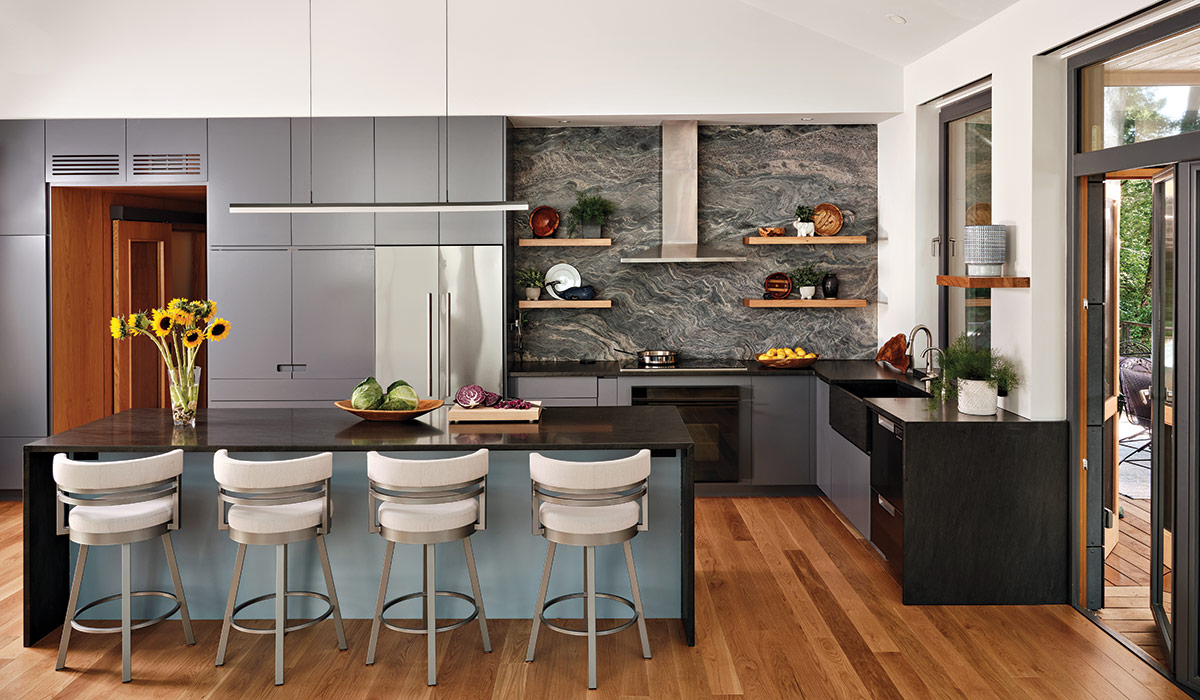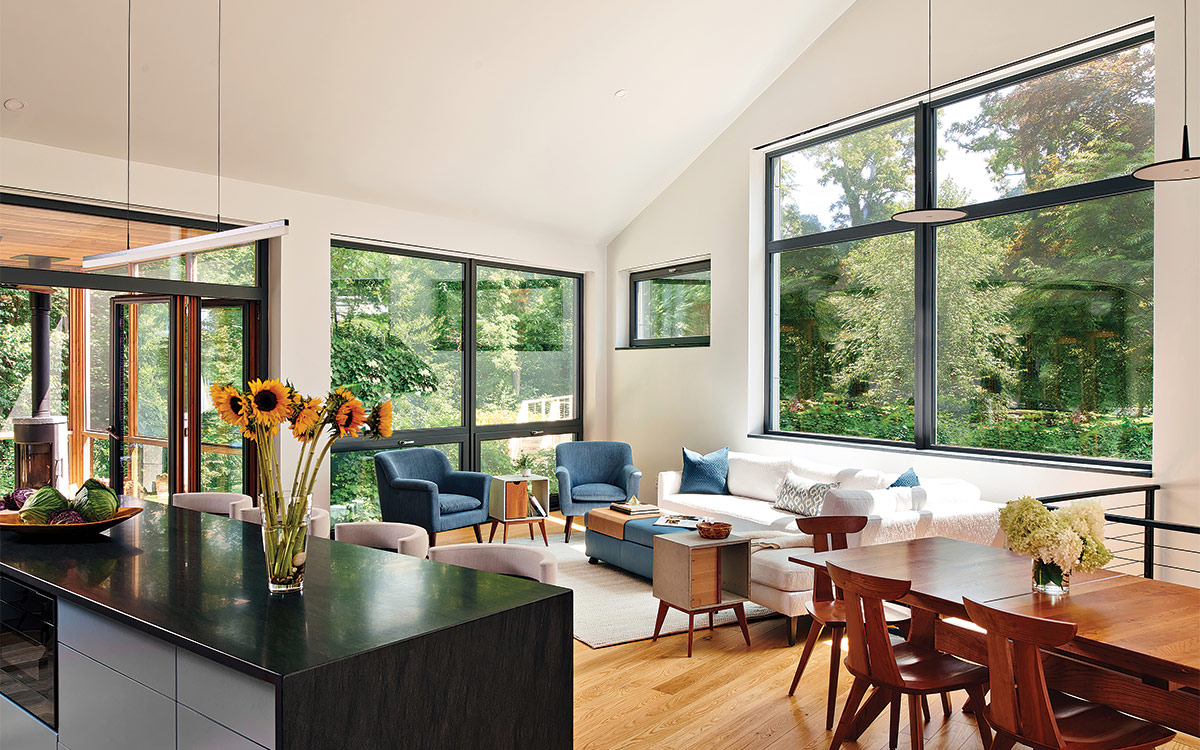 Inside, harmonious spaces tie aesthetically to the exterior, meeting the high-efficiency-driven client's request for a clean and modern look. The kitchen's gray cabinetry with no visible hardware, for example, mimics the exterior color as well as its minimal joints and screws. A backsplash of marble—highly durable and easily cleaned—promotes the organic nature of the stone while pulling out textures and colors seen in nature.
Architect Kaplan Thompson Architects, kaplanthompson.com
Builder The Valle Group, vallegroup.com
Location Sandwich, Mass.
Photos Dan Cutrona
From Fine Homebuilding #312
---
RELATED STORIES