Why I Stopped Giving Free Estimates
How one builder's preconstruction services changed estimating from an overhead burden to a source of earnings.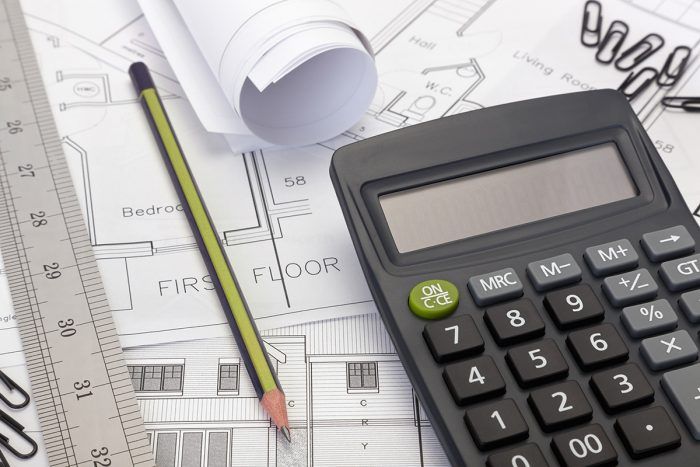 I stopped giving free estimates over forty years ago. I was not out to ignite a change in the construction industry. I was just pissed off. I'd spent hundreds of unpaid hours working up estimates for so-called "competitive bids." Owners and designers had drawn on my work to shape their projects. In one case, they'd used my numbers to beat down the price of the builder they had intended to contract with all along. I felt exploited and disrespected.
Then a young couple asked me to estimate costs for renovating their dilapidated Victorian. To produce a meaningful estimate, I explained, I would have to develop specifications for work not shown in their sketchy plans. The estimate would be of value to them in making such decisions as whether to build an economical stairway or a Victorian-style reproduction between their two floors. I could not do all the estimating and related work just for the possibility that they might hire me for construction.
Though I had never made such a proposal before, nor heard of anyone who had, I told the couple I would have to charge for the work. They decided my proposal was fair. We agreed that if our preconstruction relationship went well, I would build their project. I did build it. The couple was happy. I decided I would never do another free estimate. And I didn't.
Over the next few years, I developed my preconstruction service and named it "cost planning" (see "Five Key Features of Cost Planning," below). Owners especially were receptive to my service. They wanted to avoid the multiple hazards of competitive bidding. They'd heard horror stories, and I took time to fully explain the dangers.
For starters, as architect Kurt Lavenson points out, a designer, worried about getting blamed for an omission, often "draws way too much, wasting time and the owners' money."
Then, having paid hefty architectural and engineering fees to have a project designed, owners sometimes discover that they cannot afford to build. None of the bids they have received for construction are within their budget.
Additionally, owners are often victimized by so called "malicious disobedience." In other words, builders who bid for the job include in their price only the work that is shown on the plans. They keep mum about omissions they spot in the plans, noting them as items for which they can harvest extra charges during construction.
As a result, owners who thought that competitive bidding had brought them an attractive price sign a fixedprice contract for construction, but then discover that the price was only nominally fixed. During construction, their costs balloon and their anxiety intensifies as change orders mount up.
Quality can suffer, too. Builders may bring in cheap and marginally competent subs to compensate for a price squeezed down too far. Barry LePatner, a Manhattan construction attorney, published a book about the results of competitive bidding. The book is titled Broken Buildings, Busted Budgets. That about sums things up.
To be sure, there are folks who continue to rely on competitive bidding. Some owners believe that it will deliver the lowest price. Some designers return to competitive bidding after being disappointed by builders who claim to provide useful cost planning but deliver only sketchy estimates, think value engineering means merely cutting scope of work or quality, and balk at transparency. Certain builders prefer competitive bidding. They like the arm's-length relationship with owners and designers that it offers. They are skilled at the change-order game and at profiting from jobs won via competitive bidding.
Five Key Features of Cost Planning
---
Estimates
Three estimates are produced in lockstep with the work of an independent designer, proceeding from initial concept to preliminary plans and final working drawings.
Specs
Specifications are spelled out and verified with the designer and owner in order to clarify details not completely covered in the plans.
Value engineering
Collaboration with the owner and designer uncovers the most cost-effective means of realizing the owner's program and the design intent.
Transparency
Estimates are backed by documentation including labor rate sheets for work by my crew and written bids from trade partners (subs). Overhead and profit are expressed on separate lines, with nothing concealed in lines for material, labor, or trade partners.
Agreement
The owners agree that if cost planning goes well, my company will build their project.
In my experience, homeowners and designers mostly welcomed the cost planning service. They were willing to pay professional rates for it. They did not see it as a way to get the lowest price for their project. I made it clear that attractive and durable work did not come cheap. They did see cost planning as a solution to the problems inherent in competitive bidding. They apprehended that the multiple estimates served as early warnings, if a design was taking a project past their ability to pay for it. They could see that the service, with its focus on calling out and pricing what was not in the plans as well as what was, mitigated against extra charges piling up during construction. And they sensed that the process replaced an adversarial relationship with a more collegial one. They'd be collaborating with their designer and builder to produce the best project possible for the budget available.
My confidence in my new way of construction contracting increased as opportunities to broadcast it came my way and others took hold of the idea and ran with it. I wrote about it in my first book, Running a Successful Construction Company (The Taunton Press) and spoke about it to builders' associations. The idea spread. A Texas builder took the position that it's fine to visit a potential client to see if you and they are a good fit. But after that, he insists, you are providing professional services and must charge for them. A Tennessee remodeler pointed out that auto shops get paid for a diagnostic. He insisted that construction pros likewise should charge for services that precede hands-on work.
An encouraging vote of confidence eventually came from the American Institute of Architects (AIA). In 2006, they published a guide titled Integrated Project Delivery (IPD). It urges architects to abandon the old design-bid-build procedure—i.e., soliciting of multiple bids only after plans are supposedly complete. Replace it, suggests the IPD guide, with a collaborative effort by the owner, designer, and builder from the very inception of the project.
Cost planning, I have realized, demands much effort from everyone involved. To deliver cost planning with value, a builder must acquire strong preconstruction skills. That's not easy. I needed a whole book, Nail Your Numbers (Latitude 67), to cover the subject of bidding and estimating fully.
During cost planning, the builder must be alert to the concerns of the designer, especially during the conceptual stage of the project. A survey estimate that broadly indicates where costs for the project are likely to be concentrated should be helpful. But a spreadsheet with hard numbers—or worse, a comment along the lines of "I can do this cheaper"—can damage an owner's trust in the designer and inhibit creative exploration of possibilities.
For their part, designers must take time to evaluate and discuss the builder's assumptions. They must be willing to collaborate at value engineering with the builder and owner. And that takes a willingness to risk that the results may require alteration of their initial vision for the project.
Owners, too, accept burdens. They must put in the hours necessary to vet a builder's integrity and skills before contracting for preconstruction services. They take on responsibility for much more detailed communication than in a competitive bid process. There they can simply choose the lowest price and accept it, trusting (however naively) that they got a good deal. Cost planning will present them with multiple estimates. It will call for thoughtful discussion with the builder and designer about details and value-engineering possibilities.
Construction is hard, even scary. Cost planning and integrated project delivery do not wipe away the work and worry. But if owners and designers do choose the right builder and hold up their end of the bargain, everyone will sleep a lot better at night in the knowledge that they are working in collaborative rather than adversarial relationships.
For myself, moving beyond competitive bidding has produced good results. I have, to be sure, not batted 1000. Once, with my brain scrambled by a personal crisis, I did such a bad job of cost planning I felt compelled to return the client's fee. On another occasion, I brought an architect into a project only to see him move it to a builder with whom he had an I'll-scratch-your-back-you-scratch-mine relationship. On a few occasions, owners have become angry when I declined to bid a job. "You're a contractor. You're supposed to give free estimates," one shouted at me.
Overwhelmingly, my outcomes have been deeply satisfying, and that's on projects from small remodels to new-home construction and 18-month rebuilds of large structures. Estimating moved from being an overhead burden to a source of earnings. The interaction during cost planning provided an opportunity to build trusting relationships with clients and designers that facilitated construction. Clients have been happy, too. Years after their projects are complete, they greet me warmly when we encounter one another around town and invite me over for a visit.
They have referred my crews and I for so much more work than we could handle that I have never needed to invest in marketing. Only recently did I acquire a truck sign. It was a gift from another builder. I have not yet worked up the courage to install it. One day I will. It says "David Gerstel/ Builder—No Free Estimates Since 1977."
Builder David Gerstel's website, DavidGerstel.com, describes his books on construction company management. His newest book is Building Freedom, A Construction Pro's Path to Financial Independence (Latitude 67).
From Fine Homebuilding #308
---
RELATED STORIES