Protect Cabinetry With Stepladder Bumpers
This simple method will ensure your cabinets stay in good condition while completing other work.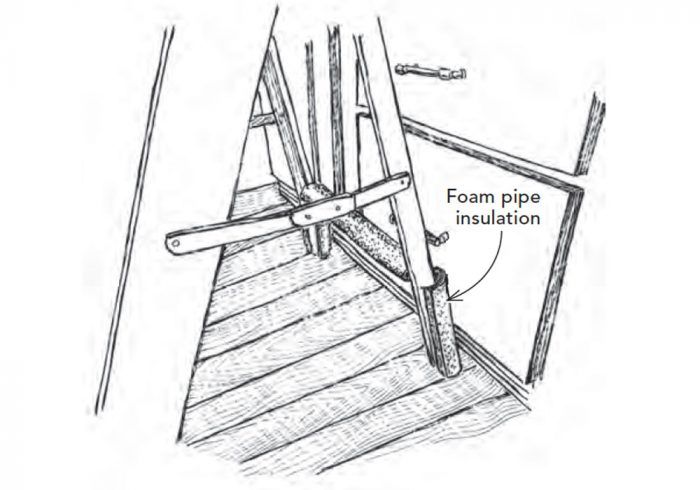 As a long-time cabinet installer, I understand the importance of protecting finished cabinetry while working. When installing crown and fascia, rehanging doors, etc., I protect the base cabinets by padding my stepladder. To make the padding, I cut, wrap, and tape foam pipe insulation to the stepladder legs.
—Robert Elliot, Marshfield, Mass.
Edited and illustrated by Charles Miller. From Fine Homebuilding #314