List
How to Build and Install Kitchen Cabinets
25 Articles and videos to help you create a beautiful, functional, and comfortable kitchen.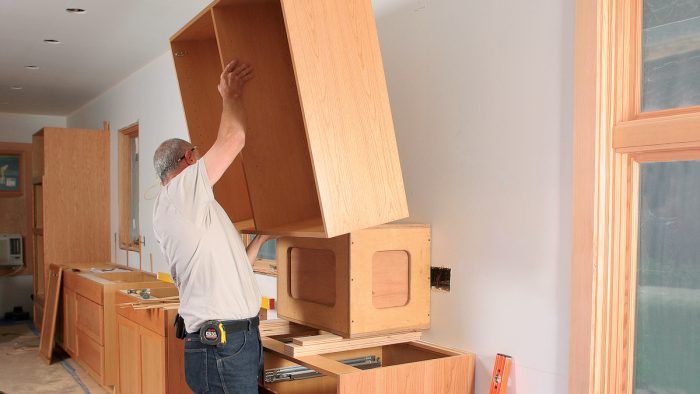 The kitchen is one of the most important rooms in a home, and selecting the right kitchen cabinets can create the perfect balance between function and aesthetic appeal. Building, installing, or choosing cabinets, however, can be challenging. This collection of Fine Homebuilding articles and videos can turn these daunting tasks into jobs well done.
This list is full of helpful hints and step-by-step guides to assist you in the process of creating or installing beautiful kitchen cabinets. Are you building cabinets from scratch, or fixing warped cabinet doors? Do you want to use stock cabinets, or get them custom-made? Not sure where to start? Whatever the problem you're trying to solve, this collection will get you on the right path toward a new or remodeled kitchen.