Tools & Materials
Installing Everlast Composite Siding
Learn about what materials make up this composite siding as well as how to properly install it on the outside of a home.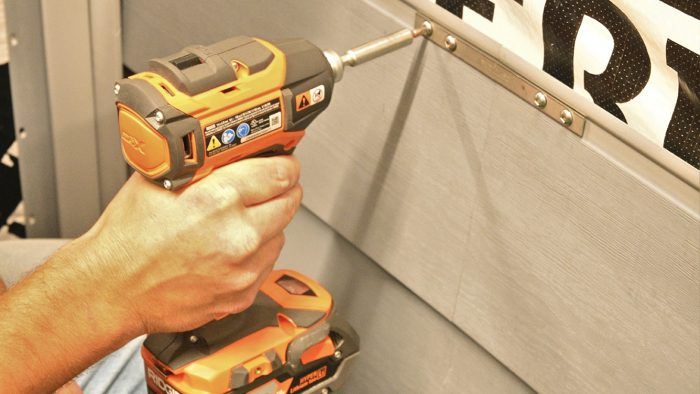 In my article for Fine Homebuilding on the advantages of cellular PVC siding (Issue #315), I gave an overview of this type of product and how it compares to other siding materials, specifically the more commonly known and understood type of PVC siding—vinyl siding. What differentiates cellular PVC from vinyl siding is the thick, solid structure of the former that allows it to mimic wood siding better, a more traditional aesthetic that many homeowners want.
In my research, I came across one product worth mentioning. Everlast Siding is a true composite made with a blend of polymer resin and inorganic materials. It entered the market in 2009 and had limited distribution through American Builders and Contractors Supply (ABC Supply). Chelsea Building Products, a PVC pipe manufacturer that helped develop the siding, acquired Everlast Polymeric Cladding System from ABC Supply in 2013. Since then, Chelsea has expanded Everlast's distribution nationally, including in the Pacific Northwest, and broadened the palette to 15 colors. Unlike Celect, the product my original article focused on the most, which is painted, Everlast color is applied as a capstock and incorporated onto the board.  The manufacturer provides a lifetime warranty against excessive color change, peeling, flaking, cracking, rusting, blistering, and corroding.
Everlast consists of a solid composite substrate called "C CORE," made from a composition of inorganic minerals and polymer resins. The substrate is then fused to a color-tinted acrylic capstock and embossed with a cedar grain finish. Capstock is a protective layer or "cap" made of high-quality polymers and acrylics that are extruded over base materials. This thin layer, which is typically less than 10% of the overall material thickness, provides improved UV, IR, and impact resistance to the base material. Everlast planks come in two sizes, 4-1/2 in. and 6-7/8 in., with an embossed cedar texture. Chelsea also makes a batten-and-board siding.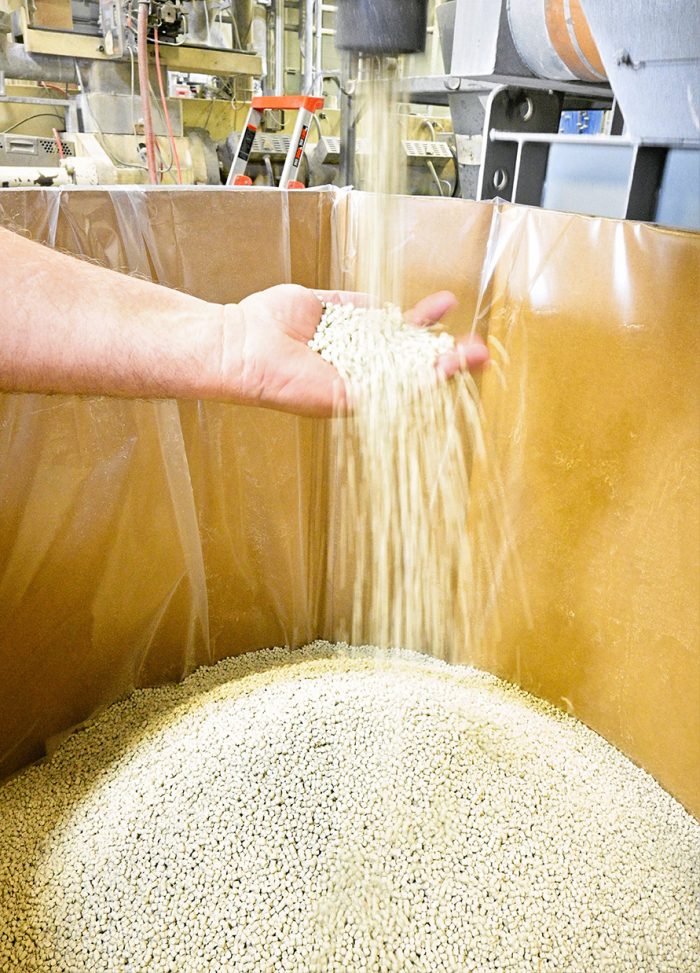 Installing Everlast siding
The Everlast planks stack with an interlocking horizontal edge. They do not have interlocking ends, so you can run panels from either direction, left or right. As long as you have a straight cut, planks can join at any point, reducing waste. While Celect uses interlocking connections, with Everlast the butt joints are locked together with a screwed-in seam bracket hidden in the nailing hem. Like all polymeric claddings, Everlast requires pocked trims to absorb the material's expansion and contraction. The company offers white and color-matched PVC trims. However, Everlast composite siding does not expand as much as pure PVC, so 3/4-in.-deep pockets suffice. You can use the standard vinyl siding trims.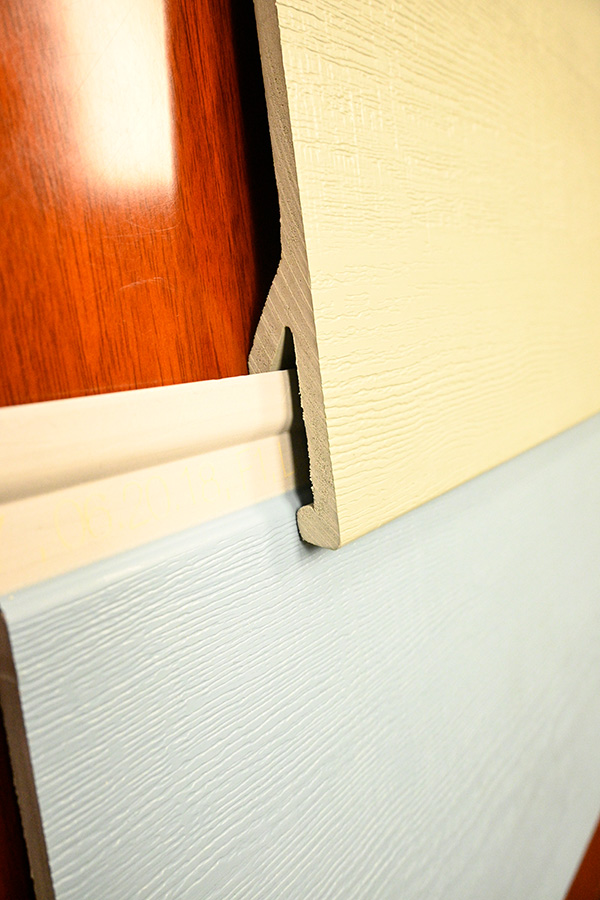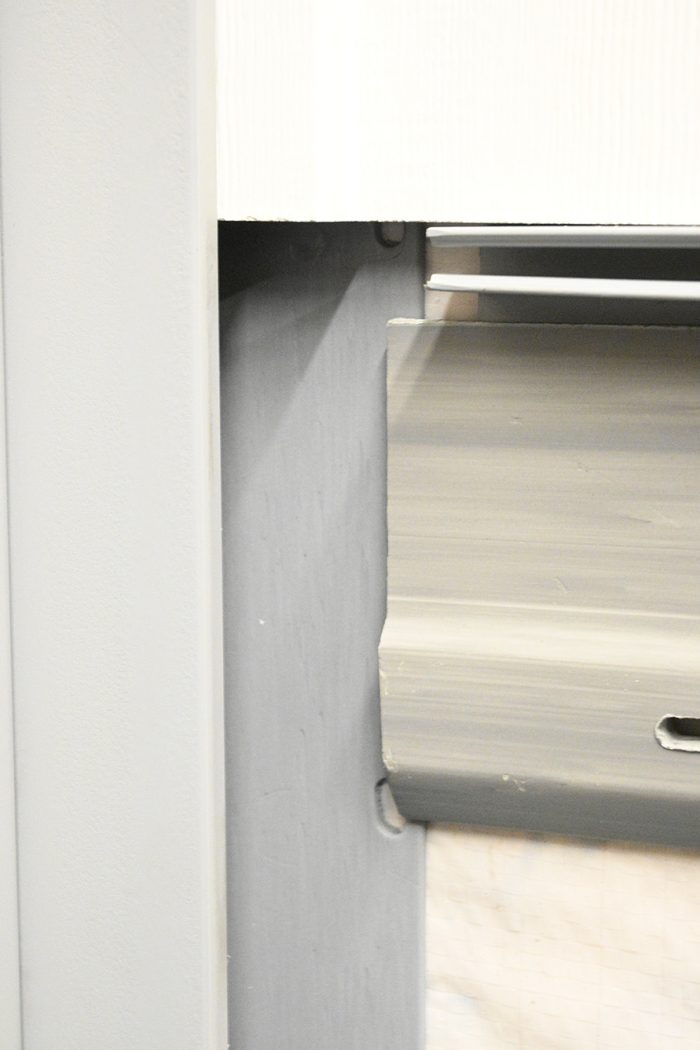 The material fastens with roofing nails through the sheathing into wood studs, penetrating at least 3/4 in. With nailing slots at 8-in. centers, the material can span 16- and 24-in. stud spacing.
Everlast planks butt together tightly. The bracket holding the ends together attaches to the boards with 3/8-in.-long screws. These screws penetrate only the siding and should never penetrate the substrate. The bracketed butt ends will act as a single board the length of the wall that expands and contracts as a unit. The spread is picked up at the ends in pocketed trim.
Tips to remember
Install over WRB and flash opening.
Exterior fasteners must penetrate 3/4 in. into studs at a 16- or 24-in. spacing.
Never hard nail. Allow the material to float, nailing at the center of nail slots and leaving a 3/8-in. gap between the nail head and the siding so the material can move horizontally.
Always use a pocketed trim, and allow 1/4 in. for expansion.
Butt seams tightly, and secure butt joints with a seam bracket and 3/8-in. exterior screws.
Cut the siding using a fine-tooth or vinyl blade. The material does not create dust and the manufacturer recommends using a saw for all cross cuts and a utility knife to score along the boards horizontally and snap the board like drywall.
Everlast siding ranged from $18.50 to $20.25 per 12-ft. piece when we checked at ABC Supply.
---
RELATED STORIES