Tools & Materials
Today's Best Exterior Trim
A veteran carpenter sorts through 10 of the latest engineered options.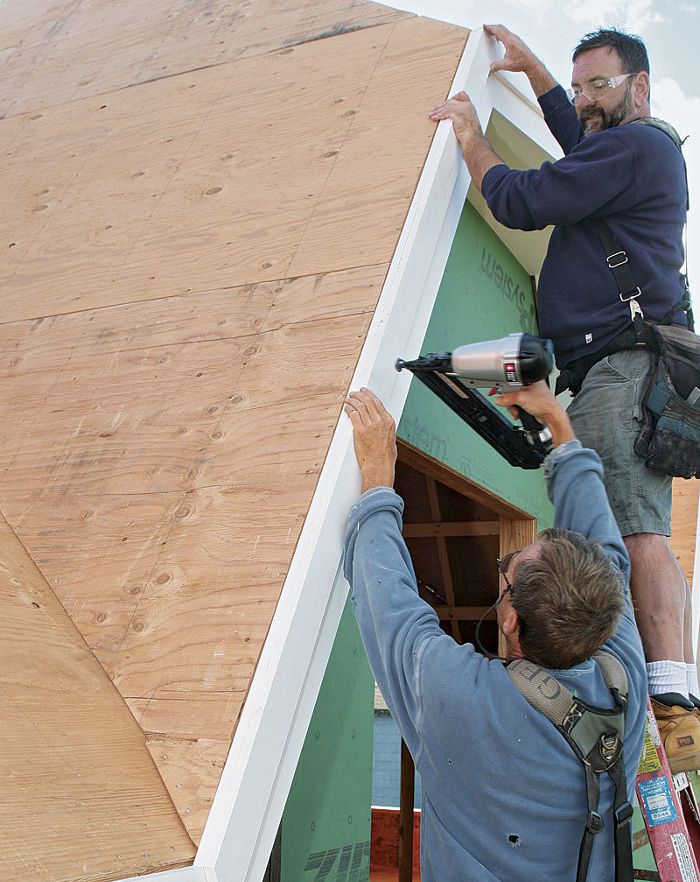 Synopsis: Exterior trim has changed a lot since veteran carpenter Gary Katz surveyed the category for Fine Homebuilding more than 10 years ago. There is now a wide variety of engineered materials that didn't exist when Katz first wrote about the subject, and choosing the right exterior trim for your project can be overwhelming. Katz looks critically at the various options and describes their installation, best uses, finishing techniques, and pricing. A comprehensive chart allows readers to compare products and provides a wealth of information at a glance. Individual product write-ups provide additional details on the various materials, so you can choose the right product for your next exterior-trim project.
Not too long ago, the only material used for exterior trim was old-growth lumber — Douglas fir and redwood on the West Coast; yellow pine, white pine, and cedar on the East Coast; southern yellow pine and cypress in the South. Because of changes in forestry and the introduction of innovative materials, home builders and homeowners today have a host of trim products to choose from. All of these engineered-trim options promise to be decay resistant and easy to work with and to perform better than the new-growth lumber stocked at the lumberyard. However, each has its own unique properties that you need to understand before using it in the field.
I first wrote about engineered trim 10 years ago for Fine Homebuilding, and a lot has changed since then. Many of the products I reviewed in that story are no longer available, while many others have changed so much that they no longer resemble the originals. It's time to take a fresh look at modern exterior trim in order to help you choose the right product for your next project.
For more photos and details, click the View PDF button below:
View PDF
Next:
Wood-Trim Alternatives