Caulk-Tube Crevice Tool
An empty caulk tube can serve as a small crevice tool for a wet/dry vac.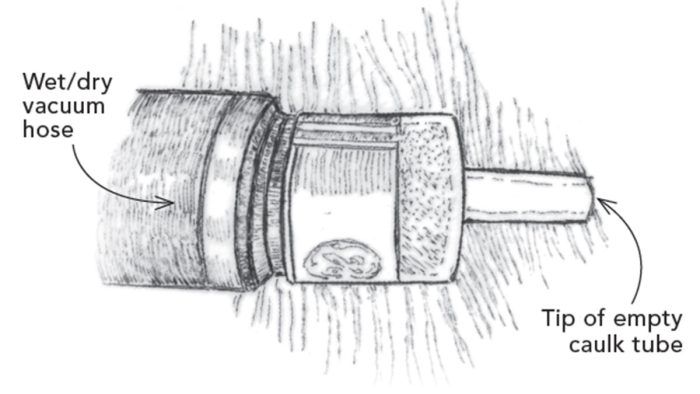 When you need a smaller crevice tool for your wet/dry vac, try the end of an empty caulk tube, which fits perfectly over certain vac hoses. If it's not a perfect fit for your hose, a little duct tape will solve that problem. And of course, make sure to clean out the tube or let the caulk dry out first.
—Mike DuKate, Franklin, Ind.
Edited and illustrated by Charles Miller.
From Fine Homebuilding #319
---
RELATED STORIES