Less-Dusty Demo
A shop-vac nozzle and reciprocating saw are what you need for this clever tip.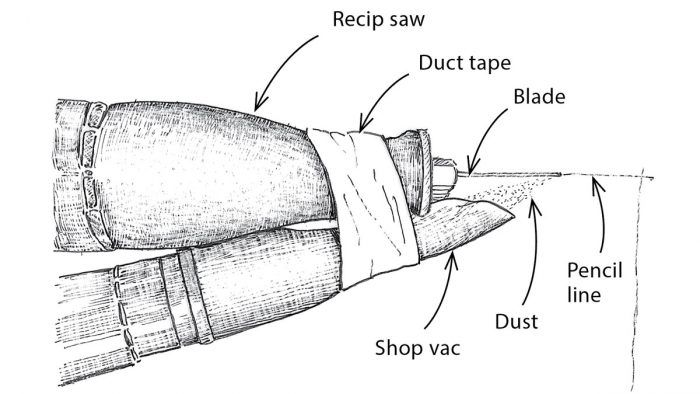 When I do demo indoors I like to keep the dust down, so I tape a shop-vac nozzle to the side of my reciprocating saw. For horizontal cuts, I generally cut right to left, so I tape the vac to the saw's right side, under the blade where it catches more dust. With the shoe on and the blade installed upside down, the saw stays closer to the wall, which makes starting the cut easier, and the shallow angle of attack prevents cutting hidden wires and pipes that may be running inside the wall.
—Todd Erickson
Inver Grove Heights, Minn.
Edited and Illustrated by Charles Miller
Published in Fine Homebuilding #305