How-To
Energy Upgrades on a Budget
A homeowner looks to replace a water heater and HVAC system as part of an efficiency overhaul.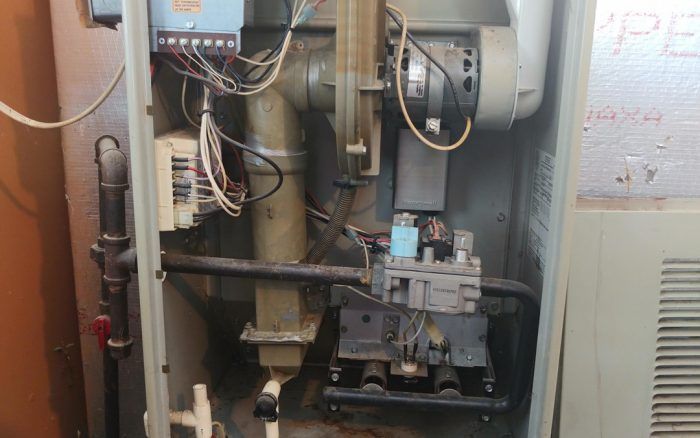 Andrew Bennett is giving his 1991 home in eastern Tennessee an efficiency upgrade, as time and budget permits. He has a long list of improvements he'd like to make—new windows, sealing and insulating the crawlspace, more air-sealing around the house—but he's also realistic enough to see it will not happen overnight. "As most normal people," he says in a Q&A forum post, "I'm on a budget and it will take time."
For now, he's focused on the best way to replace an old gas water heater and his HVAC system. The 1900-square-foot house is currently served by a single-zone, 3.5-ton HVAC system with a gas furnace. Bennett has found a contractor who's made some recommendations for new equipment.
"It took a while to find someone who actually knows how to size things and they are looking at a 2-ton unit with a variable speed blower," Bennett writes. Plans call for a second thermostat upstairs, but budget constraints are forcing Bennett to reuse existing ducts even if they aren't suited to the smaller HVAC system.
"My question on HVAC is should I go all electric or stay with gas heat?" Bennett asks. "I don't have solar and have no plans or budget for going solar for electricity generation."
Second, Bennett wonders what to do about his gas-fired water heater. Although it still gets water hot, it also "intermittently spews out a black, oily residue." Should he simply replace it with another gas water heater? He's not convinced that heat-pump water heaters will last 10 or more years without significant repairs along the way, and he's leery of tankless heaters for the same reason.
That's where this Q&A Spotlight get started.
Suggestions for a heat pump
David Barnes tells Bennett of his own successful experience of replacing a 5-ton air conditioner and 100,000 Btu furnace operating at 80% efficiency with a Rheem heat-pump water heater and a 3-ton heat pump.
"I'm very happy with the performance and especially the comfort," he writes.
"We have 4 kids at home so we did the 80-gallon Rheem with higher COP of 3.7 and able to handle large family in heat pump only mode," Barnes continues. "RP17 is a 3-stage in cooling, 3-stage plus overdrive in heating, inverter compressor heat pump. It is a good value for a multi stage 18 SEER system."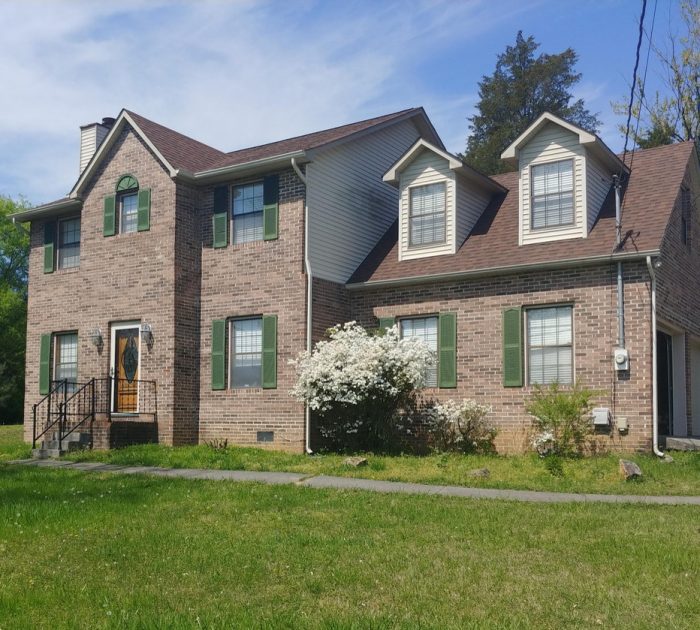 Barnes says a two-story house should be equipped with zone dampers, but adds that a bypass duct to maintain air flow or to lower static pressure should never be used.
Yes, says Akos, Bennett is in a part of the country where heat pumps work very well. Even without cheap electricity, he says, the operating cost of a correctly sized heat pump in milder climates should be less than that of a gas-fired appliance.
"I would get somebody other than the HVAC company do your heat calcs," Akos adds. "I would question that a 2000 sq ft house with single pane windows in your climate needs a 2 ton unit."
Bennett should not, however, worry much about the over-sized ducts. Akos says they will reduce the velocity of the moving air, so they are quieter and the furnace blower uses less power.
Comparing electricity and gas costs
Show me the numbers, says Walter Ahlgrim.
"I would be interested to see the math that will show a heat pump can cost less than a 96% gas furnace for a house," he writes, when gas prices are at the 2019 average of $2.57 per million Btu, and electricity costs in Tennessee average 10.79 cents per kWh.
If gas is that cheap, meaning less than a penny per kWh equivalent, Akos replies, "then no way."
In his case, natural gas works out to around 4 cents per kWh equivalent. A heat pump with a COP of between 3 and 4 would cost less to operate than a furnace using natural gas.
Akos thinks a 2-ton Carrier Greenspeed would easily hit those COP numbers in a warmer climate.
"There is also a benefit to higher efficiency heat pumps when it comes to cooling," Akos adds. "For example, for me, the cooling costs are about 40% less compared to a standard non-modulating AC."
Bennett pays a monthly customer charge of $16.67 to his electric utility plus 8.9 cents per kWh. For gas, there's a monthly customer charge of $10.27, a "facility charge" of 9% and a kWh charge of about 6.5 cents. Akos reads this to mean that gas is just slightly less expensive than electricity for Bennett.
"If this is the case, then a heat pump is a no-brainer," he says. "It will be much cheaper to run."
Barnes explains it this way:
A coefficient of performance of 3 means that the unit moves $3 worth of heat for $1 of electricity.
"So if [natural] gas was 3 times cheaper than electricity, the cost of heat produced by a heat pump with a 3.0 cop would be equal to a 100% efficient furnace," he says, "which the most efficiency offered now is 98% I think. So if electricity is twice the price of gas, but you have a heat pump with a cop of 3.0, it would be cheaper to use the heat pump."
Steve Knapp suggests Bennett read this article on comparing costs by former GBA editor Martin Holladay.
What to do about that water heater
Bennett might start by flushing out the hot water tank, Tom May advises.
"Replacing the tank if and when it starts to leak is probably your best and cheapest option," he adds. "That black residue may be coming from the piping itself. Try turning off your water main, draining down the system and then turning it back on a couple of times to loosen up and flush any debris that may be in the pipes."
When it comes to replacement, GBA editor Brian Pontolilo says he has yet to hear anything but positive feedback on heat-pump water heaters. "I installed one in my own home and it performed great," he says. "I sold the house after having it for 4-5 years, so can't comment on long-term durability."
The crawlspace project
Bennett's long-term plans include continued work in the crawlspace where ducts for the first floor are located (second-floor ducts run through the floor joists between the first and second floors).
In the crawlspace, Bennett says, "encapsulation is in process."
"Encapsulation is a buzzword that pushes my buttons," Ahlgrim says. "You can vent a crawl space or condition it. Encapsulation implies the crawlspace is somehow separated from both the indoors and the outdoors. It seems likely your ducts will leak enough [to] condition your crawl space."
What Bennett means by "encapsulation" is that a vapor barrier on the ground will run up the sides of the crawlspace and sealed to the concrete block, while seams in the vapor barrier will be sealed with Huber Zip tape.
"Eventually I plan to seal the crawl space vents, insulate the perimeter, and put in a dehumidifier," Bennett adds. "Not everybody insulates or puts in a dehumidifier, but cest la vie. I'm not done, but I'm out of masks and its pretty dirty and dusty down there so until I can get some more it is what it is."
A word from our expert
GBA Technical Director Peter Yost has these comments:
My first impulse was to seriously question the following:
Work on HVAC system before the building enclosure: Isn't it hard enough to get reasonable load calculations done for the existing enclosure much less get predicted load calculations done for post-building enclosure retrofit?
Reuse existing most-likely oversized PA ducts: If ACCA Manual J is about getting the enclosure loads right, what about the benefits of Manual D—getting the duct runs and sizing done correctly?
My second impulse was to call my good friend, colleague, and mechanical engineer, Dan Cautley of Slipstream in Madison, Wisconsin. Dan had the following insights:
So long as the new HVAC system is multi-stage or modulating, that takes a lot of pressure off the needed level of accuracy for the load calculations and sizing. The main thing we want to avoid with over-sizing is short-cycling that leads to reduced comfort in heating and cooling, and poor dehumidification in cooling. Even for space cooling with a heat pump, it's more about over-cycling than it is over-sizing (with modulating systems).
A big key to energy efficiency is deep nighttime setback so the new system needs to be configured/sized to accommodate this.
I'm in complete agreement with Akos on the acceptability of reusing the ducts. Undersizing can be a real problem, but oversizing has benefits if they are oversized for the new system. Indeed, the results are likely more than acceptable.
Another way to deal with lack of zoning and correct duct sizes is to seasonally adjust dampers at the delivery registers. In Dan's own home he maintains comfort year-round by opening upstairs registers and throttling back downstairs registers in the summer and reversing the process in the winter.
Dan and I agree that with the HVAC unit being in the garage and ducts currently in a vented, unconditioned crawlspace, the insulation and air sealing of the system should be a top priority.
Dan used to hold high-efficiency natural gas as the all-around best approach to forced-air space heating, but his opinion on that has evolved as we move to more reliable and more efficient heat pumps that align more of our loads to all-electric and renewable energy.
Dan saw no real reason to connect the domestic water heating replacement issue with the HVAC system. Dan is currently engaged in a study of heat-pump water heaters that will attempt to tease out the impact on HVAC operation of HPWHs when they are both in the basement (how much is "Peter robbing to pay Paul" in the winter and reverse in the summer—depending on just how the basement is used). But he cautions that HPWH in a garage will challenge system efficiency during the winter.
Finally, Dan and I both thought that Bennett should take into consideration radon as part of his work, given the in-transition crawlspace and the general levels for many counties in Tennessee (it's difficult if not impossible to predict indoor radon levels as a function of soil levels and also before-after retrofit impact on indoor radon levels).
---
Originally published on GreenBuildingAdvisor.com.
-Scott Gibson is a contributing writer at Green Building Advisor and Fine Homebuilding magazine. "Our Expert" is Peter Yost, GBA's technical director and founder of a consulting company in Brattleboro, Vt. called Building-Wright. 
Previous:
Financing for Energy-Efficiency Upgrades
Next:
What Is the HERS Index?