Drawing and Ellipse-ish… A Better, Better Way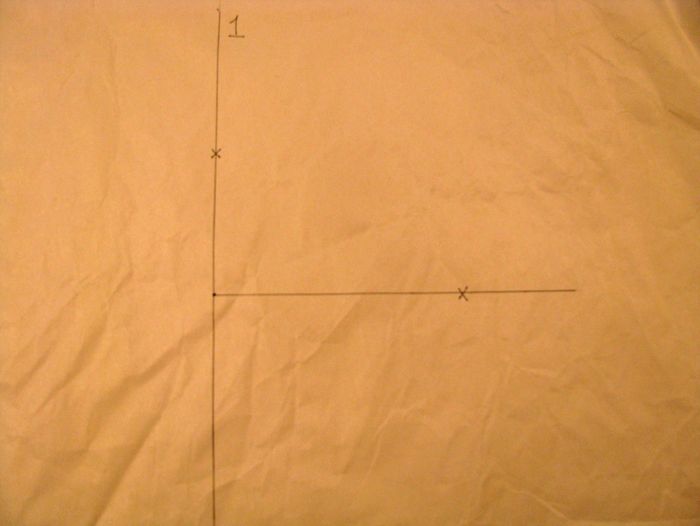 I enjoyed watching Chuck's video on how to draw an ellipse-ish, and I like the technique. But there is a better, better way!
As others have pointed out, the ellipse-ish isn't an ellipse. What is it? It is actually part of a circle. So all we need is a compass (this might not be practical for a large arc).
You just need to find the center of the circle. I have attached a few pictures that illustrate the idea.
Step One: Start by laying out the rise and run of the ellipse-ish.
Step Two: Draw two arcs. Label the intersections as A and B.
Step Three: Connect A and B, and extend until you find C. (C is the center of the circle).
Step Four: Set your compass on C, open it up, and draw the ellipse-ish (the dashed line).
You can also draw the arc with the plywood strips as demonstrated in Chuck's video. You get the same arc.