Expandable Cantilevered Knock-Down Drying Rack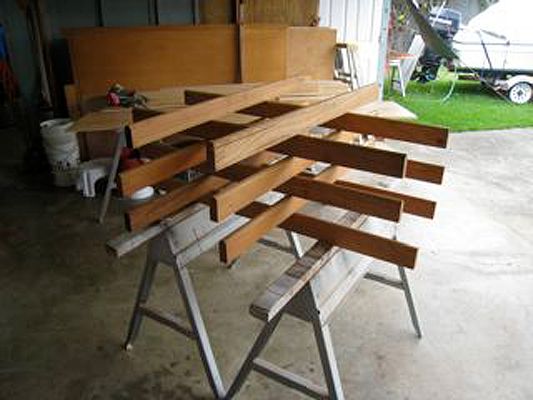 I have this pile (about 30) of these 4 ft. long oak stairnoses about 3-in. by 1-full-inch thick, each with a half round bullnose on one edge and a square flat edge on the other. I use them for an expandable cantilevered knock-down drying rack.
As shown in the pictures above, this six-level arrangement will hold 12 or more panels, even more drawer fronts, cabinet doors, etc.
It can go higher. Being oak, the sticks are heavy and offer much cantilevering stability. The more balanced weight added, the greater the stability. 'Balanced' being the key word here.