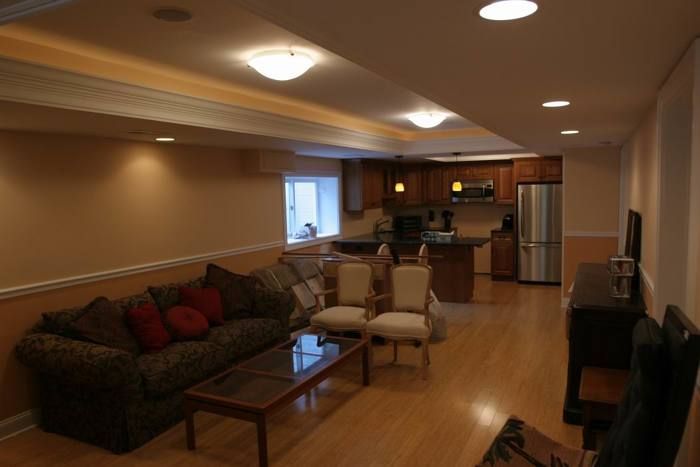 This walk-out basement was large, around 1200 sq. ft., and incorporated a full kitchen, bedroom, bath, and lots of storage.
Rather than traditional soffits running all over, ducts and pipes were boxed in where needed, then additional soffits were constructed in other places to make the whole setup look like an intentional tray ceiling.
Barrier-free shower with bench
Two Bilco Scapewels for extra light and egress requiremenents
Mechanicals were hidden behind double doors to allow for plenty of access and the ability to fully replace units without remodeling walls. Doors were also air-sealed to reduce sound transmission.