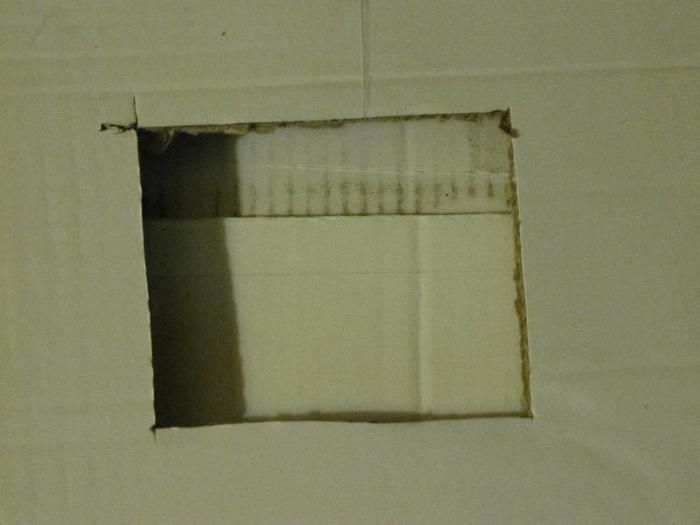 For repairing holes, small or large, in drywall, I like to use a 'backer' material, such as a scrap of OSB, or whatever, anything that is thin but can accept drywall screws.
Cut a strip of the backer material narrow enough to fit through the hole, but longer than the hole width by at least a couple of inches.  If necessary, drill a 5/8 or so diameter hole (large enough to get a finger through) in the backer material near the center.  This is what you will use to hold the backer in place.  Depending on the situation, another hole next to the centered hole may be useful to help hold the backer piece while putting it into the hole in the drywall.
Put the backer material through the hole in the drywall. Once the backer is fully behind the drywall, put your finger through the center hole and pull the backer tight to the back of the drywall.  Now use drywall screws to screw into the extended length portions of the backer to attach it to the drywall.
Cut a patch piece of drywall to fit the hole, and if it is large enough it can be screwed to the backer material.  Otherwise sticky drywall tape could be used to hold the patch piece.  For large patches, you can use larger backers, or two or more pieces so that you have pleny of meat on which to attach the patch.
Then, tape and mud as usual.  This makes a strong patch.
Any questions?  
Thanks.
Clay