Sponsored Post
How-To
How To Install a BILCO Basement Door
Carpenter Aaron Butt demonstrates the entire process of installing a BILCO basement door, from site prep to final fit.
Sponsored by The BILCO Company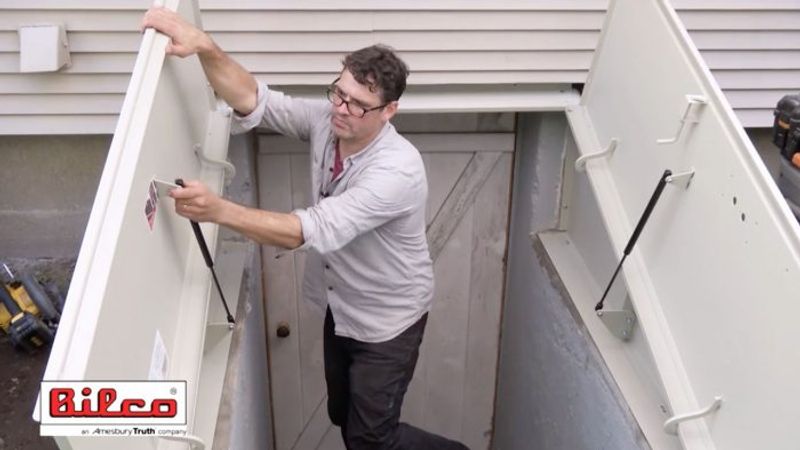 In this video, carpenter Aaron Butt will show you how to install a new BILCO basement door in an existing opening to replace a rusty, leaky old door. He starts the process by installing the optional BILCO door foundation plates to create a clean transition between the new door and the masonry foundation below. Aaron then assembles the new metal door frame and fastens it to the foundation with sturdy nail-driven anchors. Once the frame is in place, he installs the double door, including the gas spring lift assistance and locking hardware. After the door is fully assembled, all Aaron needs to do is flash and caulk the new door frame to the house to complete the weathertight installation.