Sponsored Post
High-End Painting and Using Quality Products
Ron Rice discusses growing and maintaining a successful painting business in the high-value market of San Diego, Calif., and the products that help achieve great work.
Sponsored by Benjamin Moore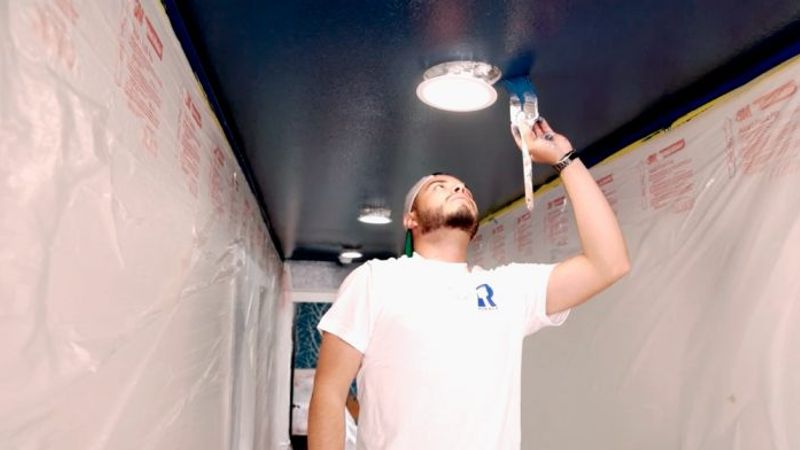 Ron Rice of Ron Rice Painting & Consulting has been in business in the upscale market of San Diego, Calif., for 22 years. Ron first started his career in the industry doing prepping and caulking jobs and through the years moved on to owning and operating his own business in a sales and project-management role.
Ron attributes much of his company's success to finding quality employees. Instead of searching for good painters, he looks for good people and turns them into good painters, focusing on asking questions in interviews around what they've learned in life and what's important to them. Finding the right employee through this type of interview has gained Ron Rice Painting long-term workers who are happy in their environment and provide top-notch work for their clients.
| | |
| --- | --- |
| | |
On this project in La Jolla, Calif., Ron and his team were called in by interior designer Rachel Moriarty to put some high-end finishes on a few spaces of a home she was working on with a client, including bedroom and living-room feature walls and a ceiling repaint. Like finding good employees, using the best products on the market is essential when painting for a quality result. For interior applications, Ron recommends Benjamin Moore AURA® interior in an eggshell finish. AURA's color retention, especially with the dark colors chosen by Rachel and the homeowner, is top-of-the-line and scuff-resistant.
Ron enjoys working with a designer because when he shows up to the job, the work scope has already spec'd and colors have been chosen. His job is to come in and educate on the best products, sheens, and finishes, and how they will achieve the vision.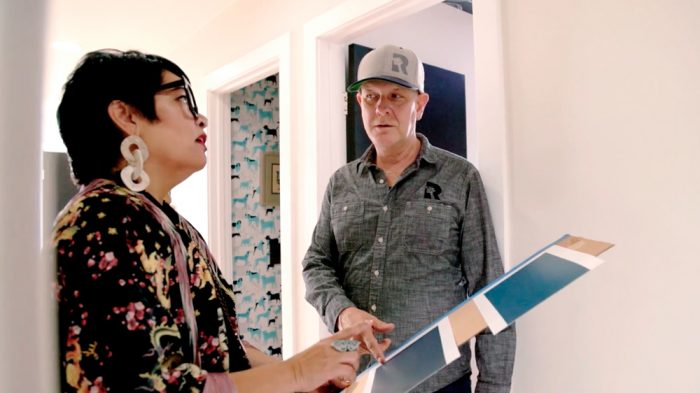 Working with a designer is a partnership. Rachel knows that high-end finishes need a team with great attention to detail to bring the design vision to life. Rachel brings Ron in to walk through the project, show the scope of work and color, and agree on the materials that are going to be used.
A lot of Ron's business comes from word of mouth. Completing good work and taking fantastic care of clients creates trust and brand loyalty, something that Ron Rice is proud of.
"I love people, I love being around people, and I love the confidence in knowing that I can take somebody's property and do amazing things with it," he says.
For a full list of products offered by Benjamin Moore, visit www.benjaminmoore.com
---
Related videos:
A Smart Way to Paint Cabinets and Built-Ins – Nick May of Walls by Design describes the system his painters use to quickly and efficiently hand- and spray-paint cabinets.
Importance of Primer in Residential Painting – Learn from this third-generation painter how choosing a primer with strong adhesion prepares your walls and surfaces for the perfect paint job.