Sponsored Post
How to Paint Cedar Shingles
Use a roll and back-brush method for a perfect paint job on cedar shingles.
Sponsored by Benjamin Moore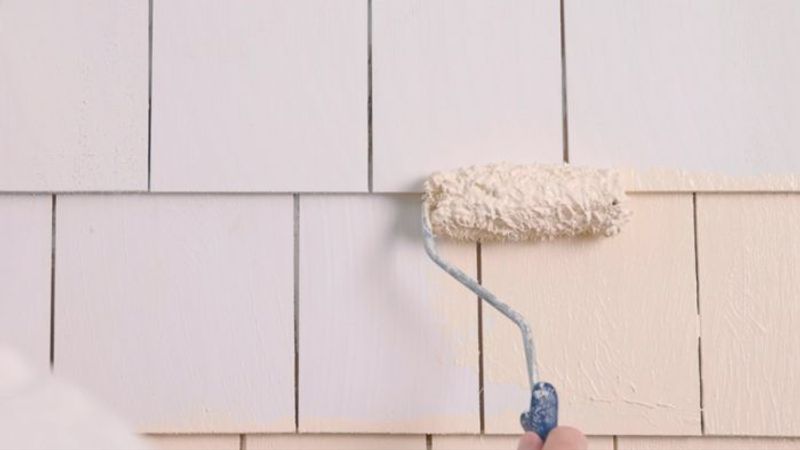 For perfect paint on bare cedar, it's important to start with primer for good adhesion and stain blocking. Using a roller, liberally apply Benjamin Moore's Fresh Start All Purpose Primer, then back-brush with the grain to remove excess buildup. To avoid bridging paint between shingles, dab the brush bristles through the gap to separate the paint.
Once dry, apply two coats of Benjamin Moore's Regal Select Exterior High Build in a low-luster finish using the same roll-and-brush method, and your cedar shakes are ready to withstand the elements.