Slotting Baseboards for A Perfect Fit
Extending slots for biscuits to the edge of the board is an easy way to install a new piece of trim in the middle of a run so it fits flush to the existing boards.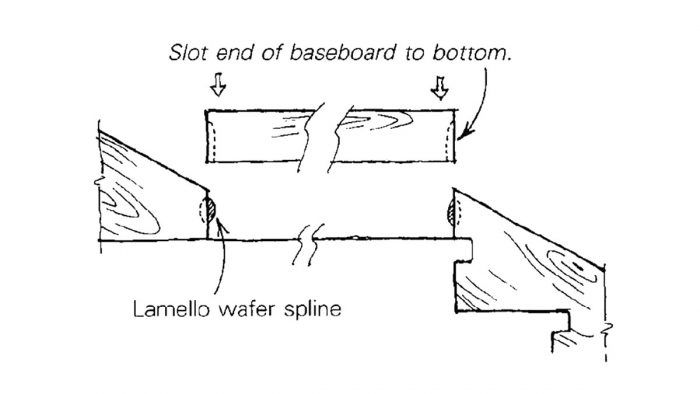 I recently had to install a piece of a 1×4 baseboard on a landing between two flights of stairs. Although both skirtboards were already installed, I wanted to use my Lamello joining tool to ensure a flush fit at the butt joints.
As shown in the drawing, my solution was to install the Lamello wafers in the skirtboards in the normal fashion. Then I cut corresponding slots in the ends of the baseboard, extending them to the bottom edge. This allowed me to slip the wafers into the skirtboards, and then slide the baseboard downward for a tight, smooth fit.
Will Milne, San Francisco, CA