Tools & Materials
Survey of Cordless Saws
Although they won't replace corded saws, they've come a long way in size, power and versatility.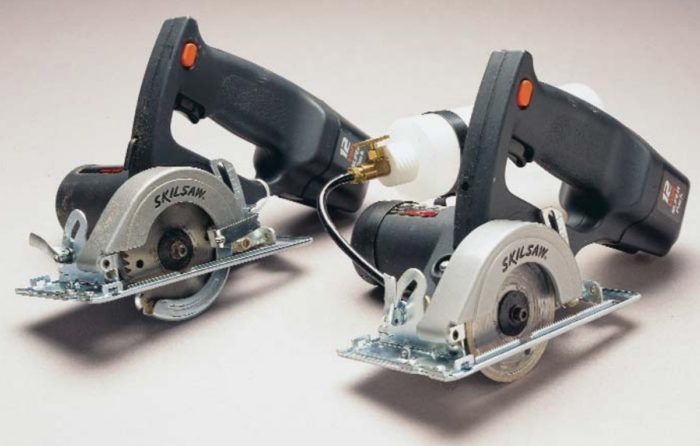 Synopsis: This tool survey compares the specifications, features, and performance of a variety of different cordless cutting tools, including circular saws for cutting wood, tile and metal, reciprocating saws, and jigsaws, and discusses the best applications for these specialty saws.
One of the first timber-frame buildings I constructed was on a site that had no power. Back in the late 1970s, all we had was a mousy little generator, barely tough enough to run the circular saw. That meant we usually drilled the 1⁄2-in. peg holes for framing members with a hand brace and bit. Toward the end of the job, one of the crew borrowed a cordless drill from a buddy. It was like taking a quantum leap from the 19th century into the 20th. Cordless drills were soon in the budget.
Like most revolutions, cordless technology has caught on quickly, spilling over into the realm of circular and reciprocating saws. As was the case with drills before them, battery-powered saws today are not meant to be substitutes for the same tools run by ordinary household current. But in many situations, cordless saws can save you the trouble of extension cords, generators and temporary power setups, often turning an annoying 15-minute chore into one simple 30-second job. And when time is money, these cordless machines can save you both.
To try them out, I let 'em rip
In evaluating these tools, I subjected them to both real-life work and to some artificial tasks that pushed them to their limits. For instance, with the circular saws, I set some 8×12 pine timbers on sawhorses, set the sawblades to their maximum cutting depth and started cutting. I ran the saws continuously until the batteries were discharged. I did this three or four times for each saw. I kept track of how long it took each saw to run out of power each time, averaged the times together and listed them as discharge times on the following pages. As I cut, I also noted tendencies to bind, kick back, heat up and so forth. For reciprocating saws, I lined up 2x10s and continuously cut them off.
I also used these saws for every type of job I did over a three-month period, including roofing, renovating a kitchen, framing, building a deck, installing drywall and even some tile-cutting. These jobs gave me an idea of the more vague but no less important characteristics of cordless saws. Balance, hand grips and vibration are just some of the considerations that are difficult to quantify but important to how well the saws performed on the job site.
For more photos and details, click the View PDF button below:
View PDF