Site-built plunger unclogs kitchen sink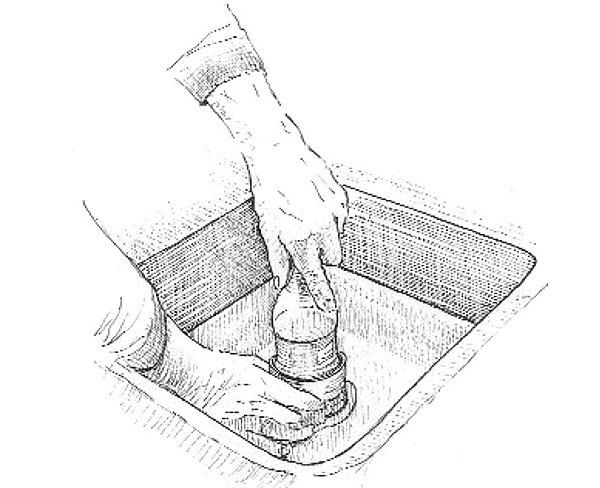 One side of our two-bowl kitchen sink clogged recently. I really didn't want to take the trap apart to fix it, so I dug out the plunger. It didn't make a good-enough seal to exert the necessary pressure, and the clog stayed put. Before reaching for the wrenches, I decided to see if we had anything handy that might be assembled into a better- fitting plunger.
Rummaging through the recycling bin, I came up with an empty tin can (15.5 oz., 2-15/16 in. dia.) and a 20-oz. water bottle that had a bit of a waistline to it. The lower part of the bottle bulged out a bit like a balloon.
I cut the remaining end off the tin can, and as shown in the drawing, I stuck it in the sink's strainer recess. Then I put the bottle in the can. With this piston/cylinder setup, I was able to exert considerable plunging pressure. In less than a minute, the clog was gone. By the way, if your sink has two bowls, you'll need to have an assistant plug the other bowl with its strainer as you work the bottle/can rig.
Charles Miller, Newtown, CT