Removing a Sawblade Knockout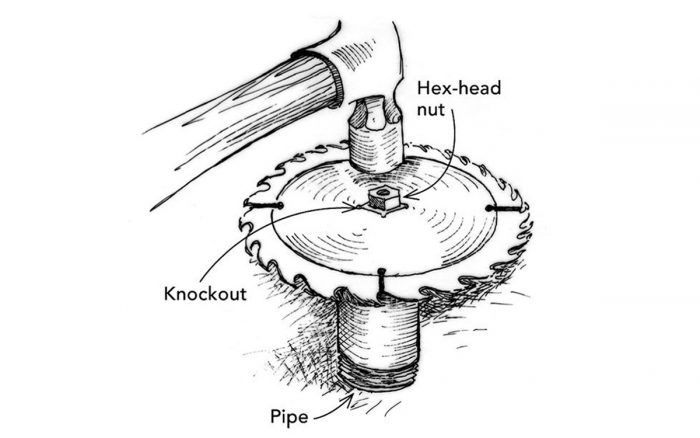 Several years ago, after watching more than one 7-1/4-in. circular-saw blade mangled and bent by apprentices using framing hammers to beat the knockout from the center, I came up with the method illustrated here. I noticed that the angles on a hex-head nut (or bolt head) were the same (135°) as those on two sides of the knockout. The key to this trick is finding a nut or bolt that is between 1/2 in. and 3/4 in. in size.
Place the nut on the knockout so that their sides are parallel, as shown in the drawing. Center the blade over a short length of pipe, and give the nut a whack with a hammer. The nut delivers the force of the blow exactly where you want it.
Glenn Hollowell, Cordova, AK
Edited and Illustrated by Charles Miller
From Fine Homebuilding #184