Tools & Materials
900420 Cordless Framing Nailer Review
This Paslode cordless framing nailer shoots either proprietary offset round-head nails or clipped-head nails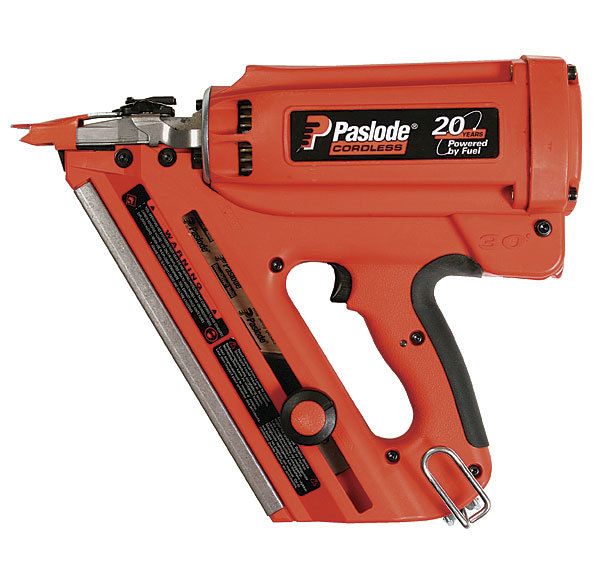 This Paslode nailer is slightly smaller and lighter than the other models tested, and its plastic body seems fairly tough. It has a well-protected battery slot, and the reversible combination belt-and-rafter-hook is by far the best. The pinch-and-pull depth of drive works well despite the nailer's being unable to drive some nails all the way. This nailer is the only one to require that the nail-feeder slide be pulled back before the gun is loaded; this is hard to get used to only when switching between guns.
Unlike other manufacturers, Paslode offers only one framing nailer, which shoots full round-head nails collated at the steeper angle of 30 percent, commonly seen only with clipped-head nails. It achieves this feat by offsetting the nail shanks to the edge of the round heads. The offset heads on these RounDrive nails still meet building codes in areas where full round heads are required, and Paslode claims that the offset heads test comparably with conventional centered heads in terms of pullout strength.
The paper collation on the RounDrive nails is an improvement over other round-head racks. It produces less flying plastic, and the racks are durable even after they have been soaked in water.