Tools & Materials
4212 Compound-Miter Saw Review
All the controls on this 12-in. compound-miter saw from Bosch are conveniently located on the front of the saw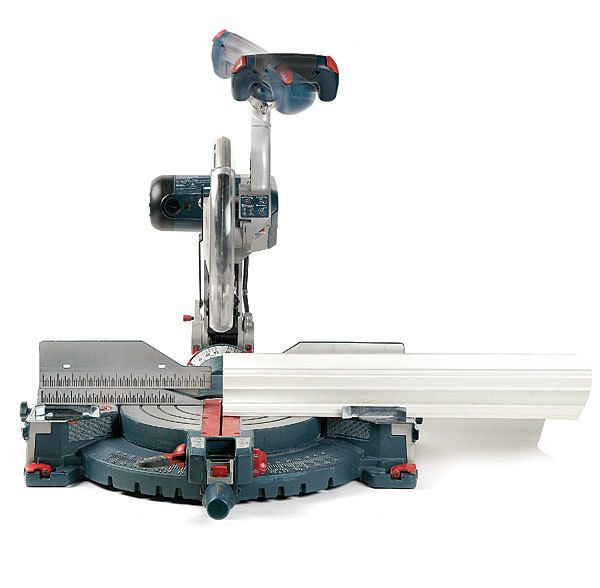 All the controls on this 12-in. compound-miter saw are conveniently located on the front of the saw: The bevel lock, the double-bevel release knob, a switch for bevels beyond 45 degrees, and a bevel-stop override are on the miter-table handle. Bosch has even positioned a 33.9-degree bevel-stop pin just beneath the bevel scale. The D-shaped handle has a unique repositioning capability. It can be set horizontally, diagonally, or vertically, and all the operation knobs, buttons, and switches are spotted easily by their red color. This saw's bevel scale is angled upward toward the user's line of vision, making it easier to read than scales on other saws.
While most of the saws we tested have a detent override for the miter scale, this saw also has a detent-override lock. The simple thumb-operated lever is great for one-handed operation and for preventing settings that are close to the detents from slipping into the detent position.
This saw, our favorite of the ones we tested, was precise out of the box, and only the crown stops (for holding crown molding tight against the fence) needed to be inserted before going to work. The saw has only average cutting capacities, but a superior miter-angle capability at 52 degrees left and right.