Coping Crown Molding on Inside Corners
Learn a simple approach to fitting inside crown-molding corners.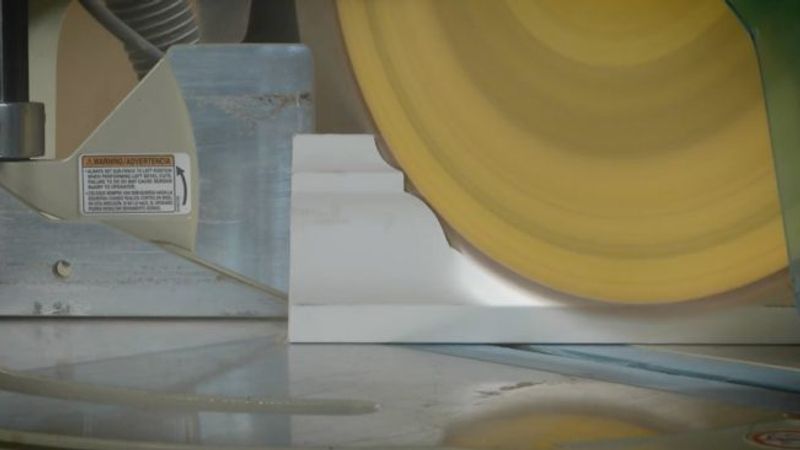 Coping is cutting the crown's profile on the end of one piece with a coping saw to fit over the face of an adjacent piece of molding. Cutting a coped joint on an inside crown molding is a standard practice, because cutting mitered inside corners often results in an unattractive joint or one that will come loose over time. Coping crown is not as difficult as it may seem. Try out our simple approach.
---
Make the cut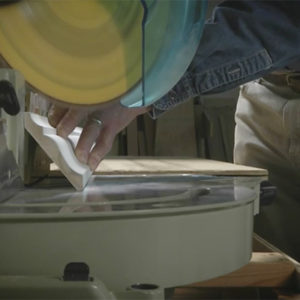 First, set the miter saw's table to 45 degrees in the direction the piece will run. In this case, to the right. Then, nest the crown upside down, as if the saw's base was the ceiling and the fence the wall. Then, make your cut just as you would for an inside corner.
Use a fine-tooth coping saw to first cut the bottom corner square. Then, continue using the profile's edge as the guideline. Cut off waste along the way and restart the cut to stay true to the guide line, angling the blade away from the profile. This is a technique called back cutting.
The back cut ensures there is no interfering material, so the profile fits tight.
---
More on Crown Molding
Built-up Crown Molding Series: Crown Molding Installation – Straight lines and tight joints are the hallmarks of a professional job. Learn professional techniques for a fast and seamless install.
Crown-Molding Fundamentals – A finish carpenter describes the techniques and tools he uses to install crown molding quickly and accurately, and offers tips for dealing with out-of-square corners, wavy walls, and saggy ceilings.
Hiding a Wavy Ceiling in Crown Molding – There are a number of different ways to install crown molding over a wavy ceiling. Bend the molding, feather the ceiling, split the difference, caulk it (if its paint grade), or "let the painter deal with it". In this article, learn how to hide a wavy ceiling in crown molding.
The Secret to Coping Crown Molding
– Former millwright and inventor Bill Shaw is a student of coped joints. Here, he shares the secret to coping crown molding: maintaining the projection. Follow his steps for success.
Previous:
Inside Crown Corners
Next:
Mastering Complex Crown Molding