Tools & Materials
4412 Compound-Miter Saw Review
With the exception of carrying it, everything about this sliding compound-miter saw is a joy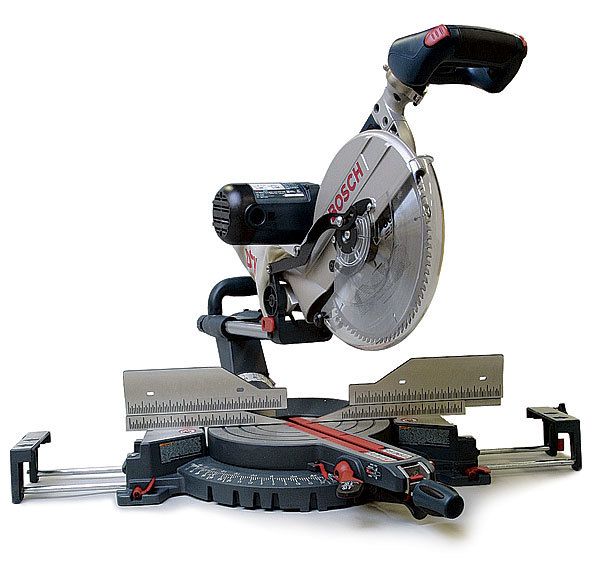 The Bosch 4412 is one of the largest sliding compound-miter saws around. If you include the motor, handle, and rails, it's nearly 40 in. long. And on my scale, the tool weighs almost 66 lb. When it comes to using it, though, you'll find everything about it a joy-except carrying it.
The big idea on the new Bosch saw is its precise up-front bevel adjustment. This setup is faster and safer than other saws because for the first time, there's no reaching behind the saw to set the bevel angle. The lever for setting the bevel angle is just to the left of the miter-lock knob; on the right, a separate knob allows the saw to bevel left or right up to 47 degrees. The saw has bevel stops at 0 and 45 degrees as well as 33.9 degrees for cutting crown molding.
The handle can be oriented in four different positions (including horizontal and vertical). Hence, the handle is easy to use with either hand, so you never have to find yourself reaching one arm over the other.
The saw also comes with built-in extensions on the base and a stop for repetitive cuts.