Tools & Materials
3802 Compound-Miter Saw Review
This heavy compound-miter saw from Porter-Cable has good features and a comprehensive instruction manual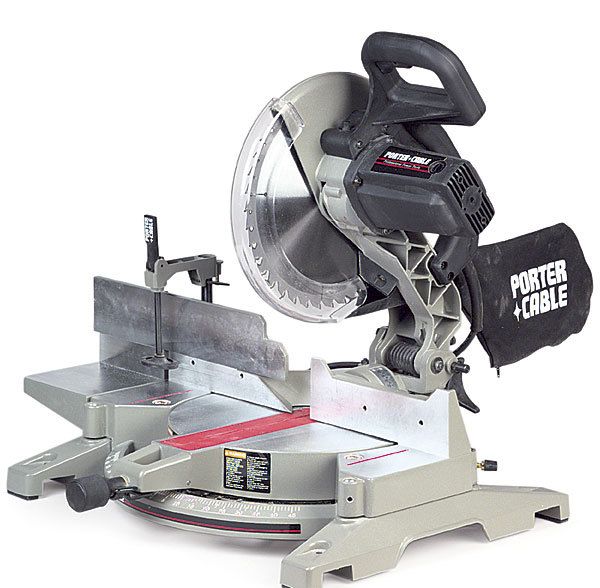 This saw has a few parts to assemble out of the box, but they're worth the effort. The first is a left side-table extension that helps to support stock. Next is the 5-in. tall adjustable fence that slides in close to the blade to support bevel cuts. The rubber dust-collecting chute is in close to the blade and directs a fair portion of the chips into the dust bag. The miter table swings smoothly and has the standard detents plus one at 31.6 degrees for cutting crown on the flat. To lock down a miter setting, however, you have to turn the miter-table handle a full 180 degrees. This task can be a knuckle buster if you have to set angles repeatedly. But it's one of the only deficiencies I found with this saw.
At 46 lb., this tool is heavy. The well-centered handle makes up for this weight, allowing for balanced hauling.
The horizontal D-shaped handles are easy on the wrist, in either left- or right-handed operation. I like the absence of safety buttons, and the triggers have a padlock hole for locking out the saws. The miter-detent releases can be easily disengaged with either the left or the right hand.